The Geneva Motor Show is one of the most important motor shows in the world and we were there to check out all the latest model debuts in the metal. Here are some of the highlights from the show!
Approaching Geneva by air was a sight to behold... The snow-covered Swiss Alps stood tall in the winter gloom, but this, unfortunately, was not a skiing holiday. Motoring media from around the world descended on the Palexpo Convention Center en masse to cover one of the largest and most important car shows on the motoring calendar.
Armed with water and a good pair of walking shoes, we wandered the halls of Palexpo in awe of all the gleaming machinery before us. Just about every car brand you can think of and those you have never heard of before had a presence at the show. Although it's impossible to convey the full scale of the show here, we have compiled a highlights list that has particular relevance to the South African market as well as a few indulgent sprinkles to top it off. Enjoy!
For a round-up of the hits and misses of Geneva, take a look at this article.
Mercedes-Benz
Mercedes-AMG GT4 Coupe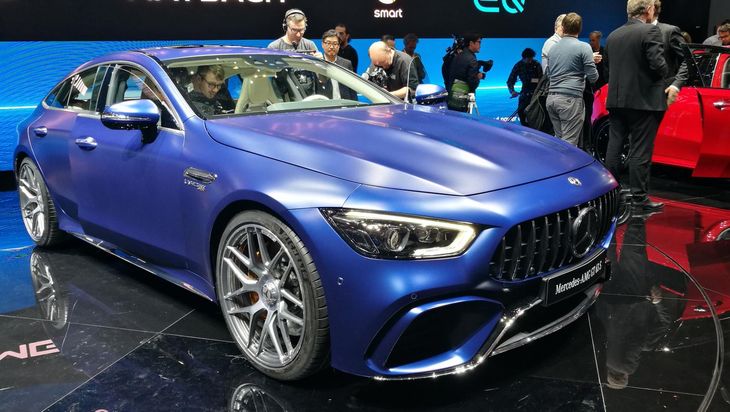 Mercedes-Benz had a massive presence at the Geneva Motor Show which was headlined with the reveal of the new addition to its GT family, the 4-door Mercedes-AMG GT4 Coupe comprising the GT 53 4Matic+, GT 63 4Matic+ and the GT 63 S 4Matic+.
The AMG GT 53 is powered by a 3.0-litre V6 engine with 320 kW and 520 Nm with an additional boost effect of 16 kW and 250 Nm.
The AMG GT 63 employs a 4.0-litre bi-turbo V8 with 430 kW and 800 Nm of torque while the most powerful derivative, the AMG GT 63 S, offers a heady 470 kW and 900 Nm which is good for 3.2 seconds in the sprint from zero to 100 kph and can reach a top speed of 315 kph.
You can expect the AMG GT4 Coupe to reach South Africa towards the end of 2018 or early in 2019.

Also see: Mercedes-AMG's 4-door GT 4 door Revealed
Buy a Mercedes-AMG GT on Cars.co.za
New Mercedes-Benz A-Class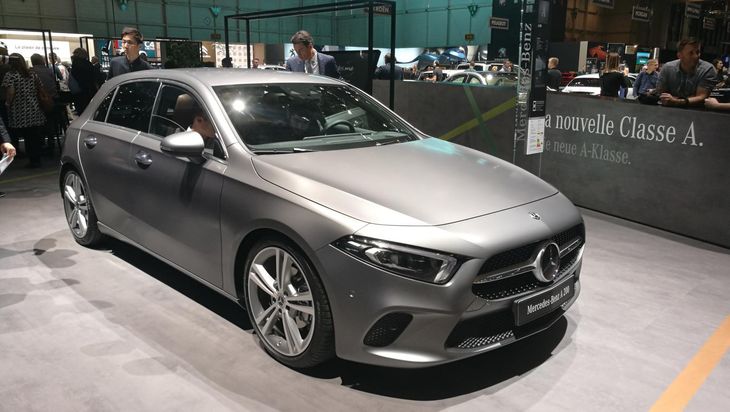 Mercedes-Benz used the Geneva Motor Show to introduce its new A-Class to the world. Not only is the new A-Class bigger than before, but it also features a wide range of technology from the E-Class and S-Class. The interior is much improved and depending on the derivative, will feature a combination of digital screens ranging from 7-inches to 10.25-inches. A host of safety equipment from the S-Class has also made its way into the A-Class so you can expect a high-tech product when it arrives in South Africa later this year or early in 2019.

The A-Class is powered by a 120 kW/250 Nm 1.4-litre turbo petrol unit in the A200 while the A250 uses a turbocharged 2.0-litre petrol engine with 165 kW and 350 Nm. A 1.5-litre turbodiesel engine in the A180 d will offer 85 kW and 260 Nm.
Also see: Mercedes-Benz A-Class (2019) Revealed
Buy a Mercedes-Benz A-Class on Cars.co.za
Facelifted Mercedes-Benz C-Class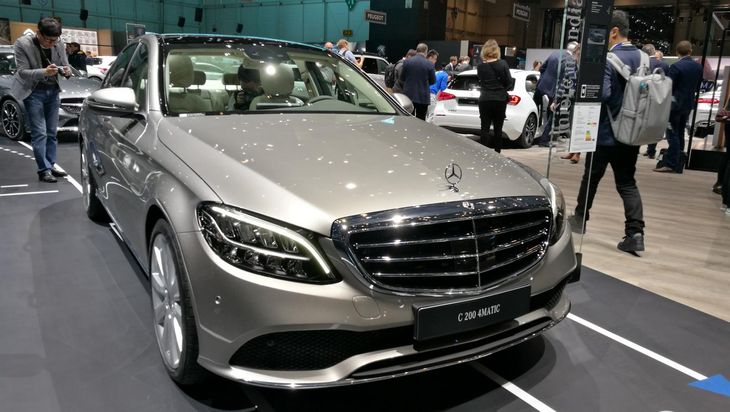 The C-Class, according to Mercedes-Benz, has received the biggest facelift in its history. Apart from its updated styling, various technologies from the E-Class and S-Class are now found in the facelifted C-Class. A large 12.3-inch digital instrument cluster is offered as well as a new 10.25-inch infotainment screen. A newly-designed steering wheel now affords access to more onboard and infotainment systems and the integrated control buttons respond to sweeps of the thumb, as they do in the E-Class.

As for engines, a new 4-cylinder, 1.5-litre petrol engine makes its way into the C200 with 135 kW and 280 Nm of torque and mated to a 9-speed automatic transmission. This mild hybrid offering is supplemented with a 48-volt onboard network and the EQ Boost integrated starter-generator that produces an additional 10kW and 160Nm at lower revs. The C200 is also offered with all-wheel drive. A new-generation 2.0-litre turbopetrol is also expected with outputs of around 220 kW and 400 Nm.

On the diesel front, a new 4-cylinder 2.0-litre turbodiesel with outputs of 143 kW and 400 Nm of torque will be offered in the C220d.
The range-topping Mercedes-AMG C 43 4Matic was also present, boasting a more powerful twin-turbocharged 3.0-litre petrol V6 engine with outputs of 287 kW, 17 kW more than before, with the same torque figure of 520 Nm of torque. The sprint from zero to 100 kph will take 4.7 seconds
Mercedes-Benz also showcased a pre-production plug-in hybrid diesel version destined for the C-Class and E-Class.

The facelifted C-Class, which will be produced at Mercedes-Benz' plant in East London, can be expected to go on sale in the third quarter of 2018.
Buy a Mercedes-Benz C-Class on Cars.co.za
Mercedes-Benz X-Class V6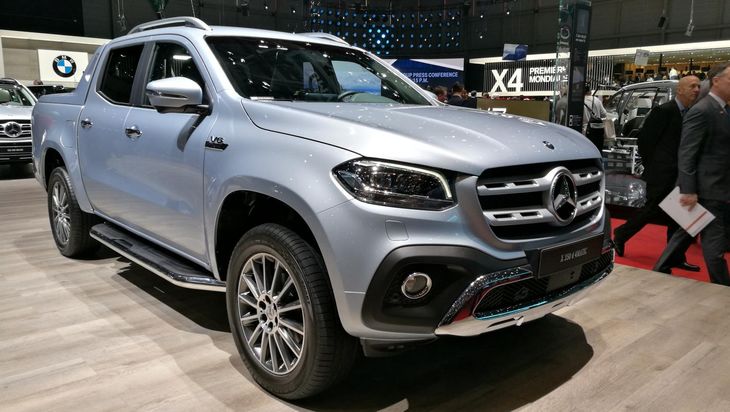 The highly-anticipated Mercedes-Benz X-Class bakkie will arrive in SA in Q2 of 2018. Later this year though, the X-Class range will be expanded to include the V6-powered 350d 4Matic which will rival the Volkswagen Amarok V6.
The X-Class 350d 4Matic will be powered by a 3.0-litre turbocharged V6 diesel motor with 190 kW and 550 Nm. Peak torque arrives between 1 400 rpm and 3 200 rpm and power goes to all four wheels on a permanent basis via a 7G-Tronic Plus automatic gearbox. It will be quick by bakkie standards with a claimed zero to 100 kph sprint time of 7.9 seconds…
Also see: Mercedes-Benz X-Class: Finally Revealed

Mercedes-AMG G 63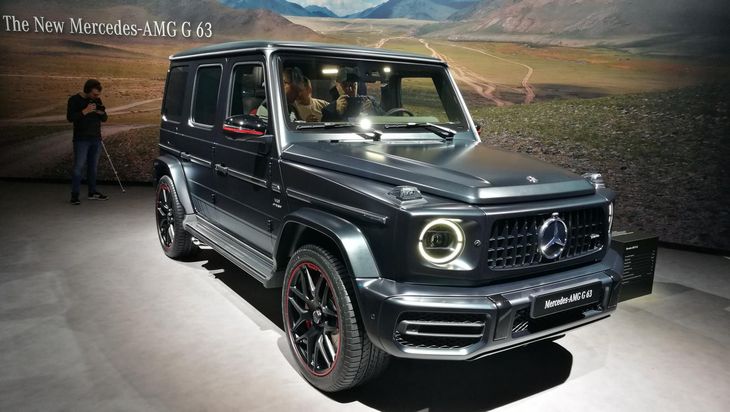 Although the new G-Class was revealed earlier this year, the new G 63 made an appearance at the Geneva Motor Show and the brawny luxury off-roader proved to be a major attraction at the show. This beastly G 63 is powered by a biturbo 4.0-litre V8 that produces 430 kW and 850 Nm of torque. It will put many cars to shame and is claimed to sprint from zero to 100 kph in 4.5 seconds. The new G-Class is expected in South Africa later in 2018.
Also see: New Mercedes-Benz G-Class Shown
Buy a Mercedes-Benz G-Class on Cars.co.za
BMW
BMW M8 Gran Coupe Concept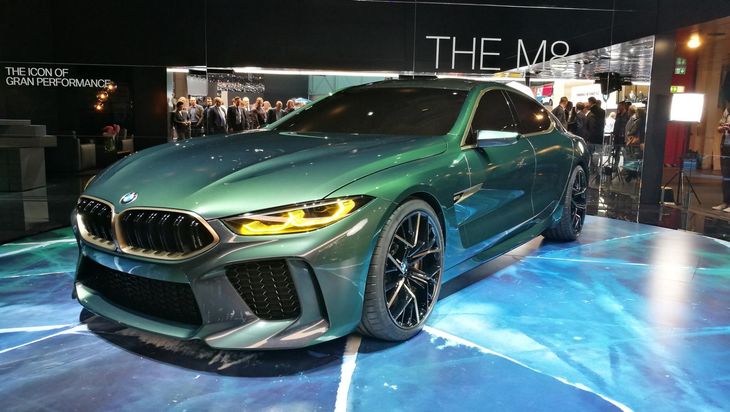 The biggest attraction on BMW's stand in Geneva was undoubtedly the BMW M8 Gran Coupe Concept. With its powerful and striking design, the M8 Gran Coupe Concept gives us some indication of what BMW has in store for its key rival, the new Mercedes-AMG GT4 Coupe.

The 8 Series is currently in development and will sit at the pinnacle of the BMW's range and this concept hints at what could very well become reality in 2019. Let's just hope that much of this concept's design makes into the production version.
Also see: BMW M8 Gran Coupe Concept Shown in Geneva [w/Video]

Buy a BMW on Cars.co.za
BMW X4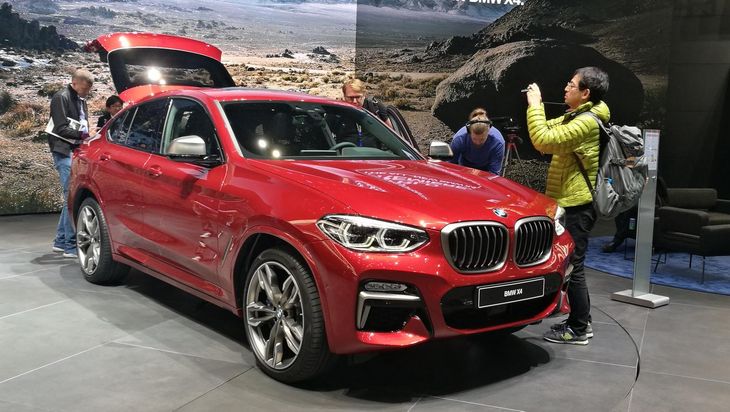 Also making its debut in Geneva is the second-generation X4 which will go head-to-head with the Mercedes-Benz GLC Coupe, Porsche Macan, Range Rover Evoque and Volvo XC60. The interior of the X4 is similar to that of the new X3 but is more premium in terms of material use.
The new X4 is expected to reach South Africa in Q3 of 2018 and a total of 4 engine variants will be offered initially including two 4-cylinder turbopetrols and two 4-cylinder turbodiesels with outputs ranging between 135 kW and 265 kW. M Performance models are expected to follow at a later stage.

Also see: BMW X4 (2018) Unveiled [w/ Video]

Buy a BMW X4 on Cars.co.za
Audi
New Audi A6
Audi's answer to the Mercedes-Benz E-Class and BMW 5 Series is the new A6 expected to reach South Africa in Q1 of 2019. The new A6 features more edgier styling than before and is brimming with new technology. Its interior draws inspiration from the A7 and will feature a large 12.3-inch digital instrument cluster, a 10.1-inch infotainment system as well as an 8.6-inch display for in-car comfort functions. A wide range of driver assistance systems will be offered too…
All engines offered in the new A6 will feature mild hybrid technology. The new A6 will be powered by a petrol and diesel engine with a turbocharged 3.0-litre V6 petrol engine offering 250 kW and 500 Nm while a 3.0-litre turbodiesel will offer 210 kW and 620 Nm. An 8-speed tiptronic transmission and quattro all-wheel drive will be standard for both engines.
Also see: New Audi A6 Revealed
Jaguar
Jaguar I-Pace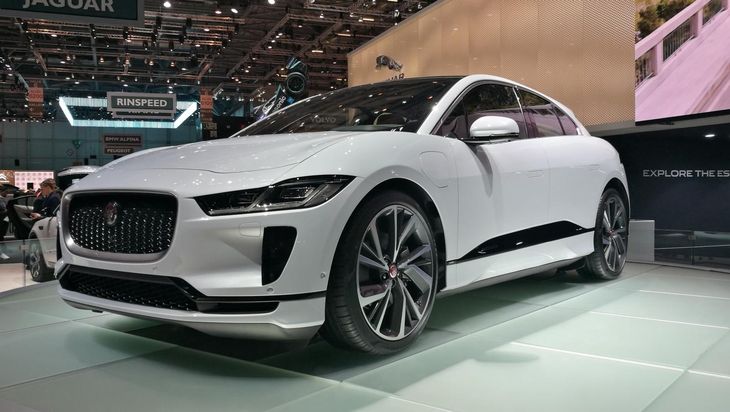 The big debut on the Jaguar stand was the brand's first electric SUV, the I-Pace. The I-Pace compact SUV is powered by electric motors driving the front and rear axles with total outputs of 294 kW and 696 Nm of torque. It's also fitted with an in-house designed, liquid-cooled 90 kWh Lithium-ion battery that's capable of rapid charging where it will obtain 80% charge in only 45 minutes using a DC 100kW charger. A 7 kW home charging wall box will achieve the same result in just over 10 hours. The I-Pace has a range of about 480 km and will arrive in South Africa in 2019.
Also see: Jaguar I-Pace For SA in 2019
Hyundai
New Hyundai Santa Fe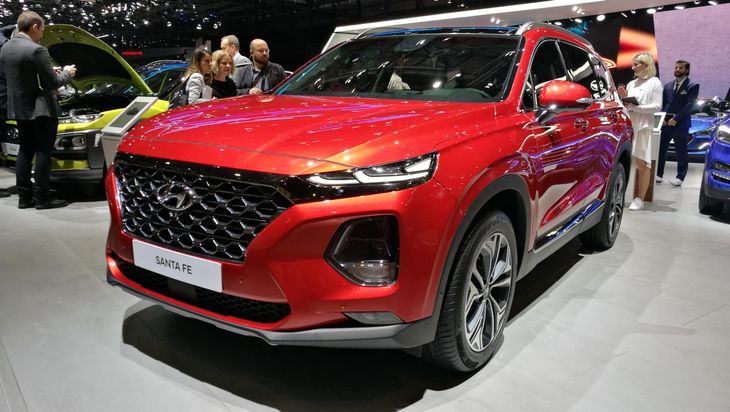 The new Santa Fe features bolder styling that will help it compete in a competitive SUV market. Interior quality has improved and the Santa Fe is equipped with the same infotainment system from the new, albeit smaller Kona SUV.
The new Santa Fe will be powered by 3 turbocharged engines including a 172 kW / 353 Nm 2.0-litre turbopetrol, 136 kW /402 Nm 2.0-litre turbodiesel engine and a larger 2.2-litre turbodiesel with 148 kW and 441 Nm. All Santa-Fe' derivatives will be equipped with an 8-speed automatic transmission and for the first time, will feature an electronic 4-wheel drive system called HTRAC.

Also see: Bold New Hyundai Santa Fe Revealed [w/video]
Buy a Hyundai Santa Fe on Cars.co.za
Lexus
Lexus UX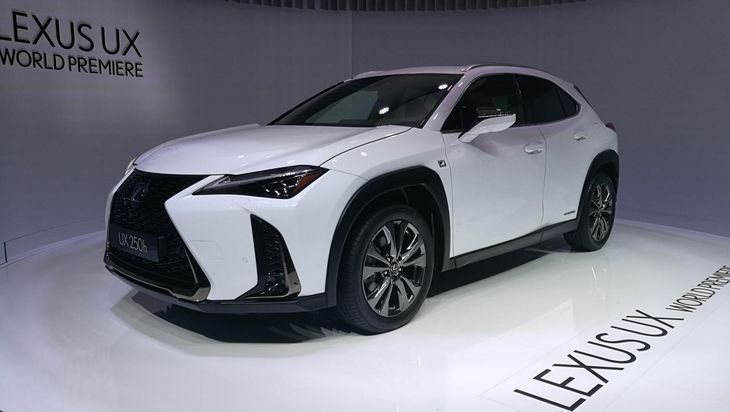 Slotting in beneath the NX is Lexus' first-ever UX compact luxury compact crossover which made its Geneva debut in production form. As with other Lexus models, it will be packed with luxury features and will offer 2 engine options including a front-wheel drive, 125 kW naturally-aspirated 2.0-litre petrol derivative called the UX 200 and a 131 kW all-wheel drive, self-charging hybrid in the form of the UX 250h. A CVT will be standard on both derivatives.

The Lexus UX will arrive in South Africa early in 2019 and both powertrains have been confirmed for our market.

Buy a Lexus on Cars.co.za
Toyota
Toyota Auris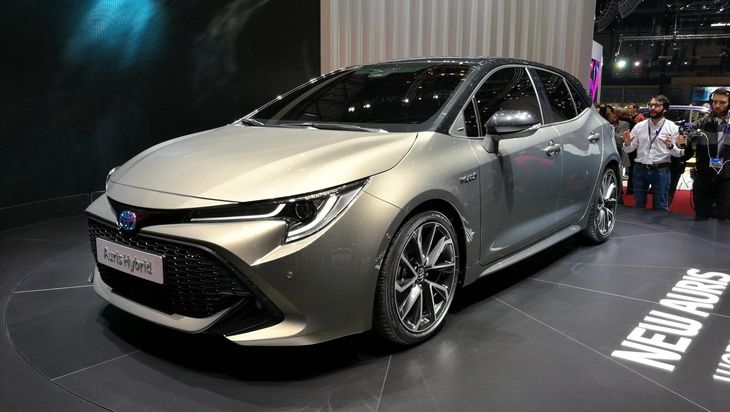 Toyota showcased an all-new Auris in Geneva and it's built on the Toyota New Global Architecture platform (TNGA) with styling cues from the C-HR. It will be powered by the C-HR's 1.2-litre turbopetrol engine as well as a hybrid powertrain option featuring a 1.8-litre engine.
The Auris will arrive in South Africa in the second half of 2018.
Buy a Toyota Auris on Cars.co.za
Ford
Ford Mustang Bullitt Edition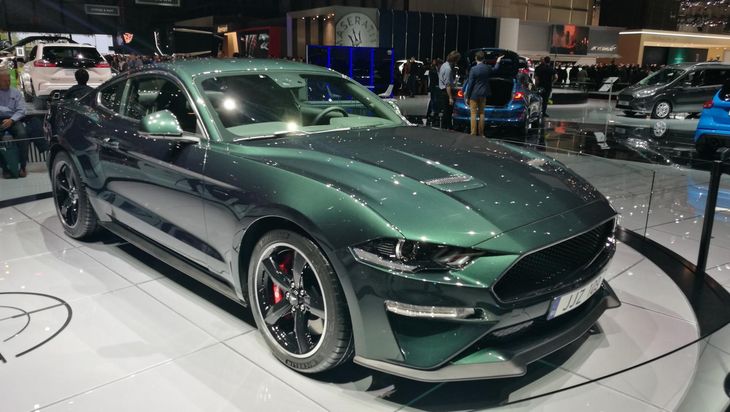 This Ford Mustang Bullitt special edition is based on the original 1968 Mustang GT Fastback driven by Steve McQueen in the movie Bullitt. Both were on show alongside each other in Geneva. It's powered by an uprated 5.0-litre V8 engine with 340 kW and 569 Nm of torque.
Why is this relevant for the South African market? Well, since the Mustang's arrival in South Africa in 2015, it has been selling like hotcakes. We know you love a good Mustang, so there you have it…

Buy a Ford Mustang on Cars.co.za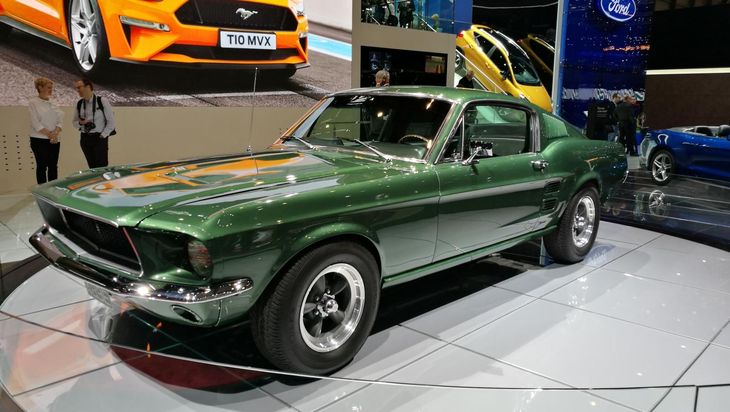 Polestar
Polestar 1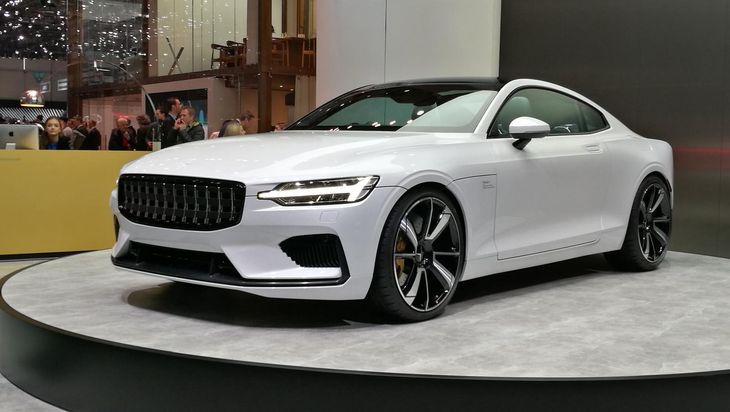 Volvo's stand-alone performance brand, Polestar, drew significant attention in Geneva with its first model fittingly called Polestar 1. This sexy hybrid coupe features a 2.0-litre supercharged and turbocharged engine along with 2 electric motors over the rear axle that combine to produce 447 kW and 1000 Nm. Polestar 1 has a range of 150 km and will be going into production in 2019. Future models will be all-electric.

Buy a Volvo on Cars.co.za
Lamborghini
The Lamborghini Huracan Performante Spyder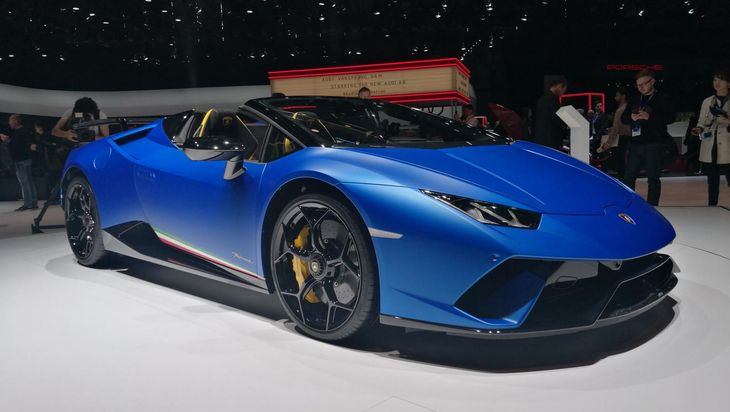 This car was amazing to view in the metal and was particularly striking in matte blue. The Huracan Performante Spyder is powered by a naturally aspirated 5.2-litre V10 engine with 471 kW and 600 Nm of torque. It will smash the sprint to 100 kph in just 3.1 seconds and reach a top speed of 325 kph. As for the fabric roof, it takes 17 seconds to open and close. We prefer it open…
Buy a Lamborghini Huracan on Cars.co.za
Lamborghini Urus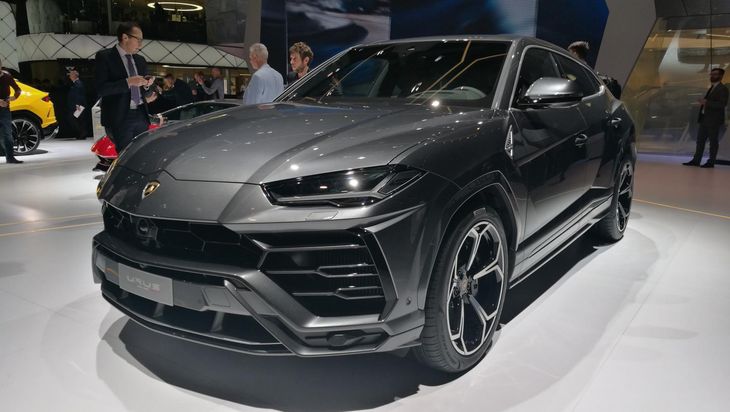 Lamborghini also had its Urus super SUV on display and it looked fiendishly menacing in the metal. The Urus is one of the most powerful and fastest SUVs on the planet and comes fitted with a 4.0-litre twin turbo V8 engine offering 478 kW and 845 Nm of torque. It will sprint from zero to 100 kph in 3.6 seconds and reach a top speed of 305 kph. Yowzers!
The Lamborghini Urus can be expected in SA later in 2018.
Also see: Lamborghini Urus Super SUV Revealed [w/Video]
Porsche
Porsche 911 GT3 RS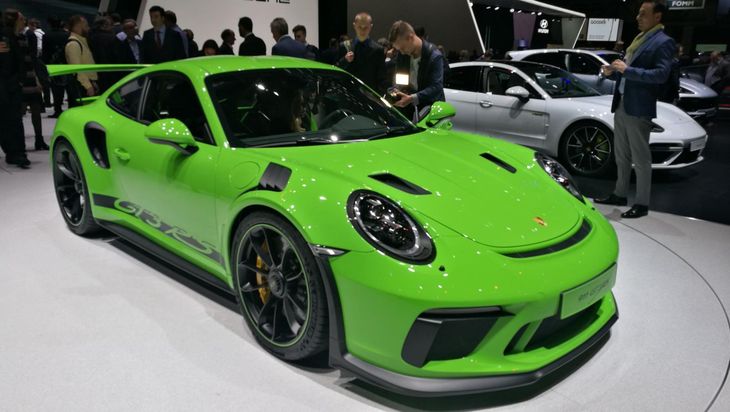 The 911 GT3 Rs attracted big crowds on the Porsche stand in Geneva and it's no surprise - just look at it!
It comes fitted with a high-revving, naturally-aspirated 4.0-litre engine with 383 kW and will 468 Nm of torque. Using a specially-calibrated 7-speed PDK transmission, the 911 GT3 RS will crack zero to 100 kph in 3.2 seconds and top out at 312 kph.
Also see: Porsche 911 GT3 RS Revealed [w/Video]
Buy a Porsche 911 on Cars.co.za
Ferrari
Ferrari 488 Pista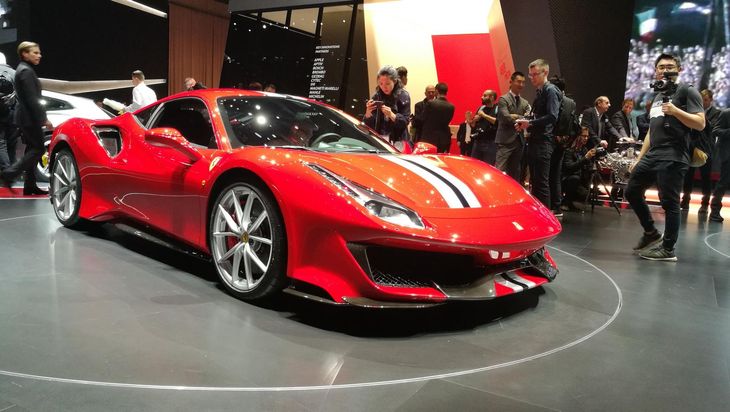 The Ferrari stand attracts crowds like moths to a flame and the Geneva Motor Show was no different with all eyes on the new Ferrari 488 Pista. This lightweight track car is fitted with the most powerful V8 in Ferrari's history. It's a biturbo 3.9-litre V8 with 530 kW and 770 Nm of torque and the 488 Pista will crack from zero to 100 kph in 2.85 seconds before flying to a top speed of 340 kph.

Also see: 530 kW Ferrari 488 Pista Revealed