Using data from vehicle trackers, it's clear to see how much traffic has reduced since the national lockdown was implemented on 27 March 2020.
Since the national shutdown the local government has pleaded with citizens to stay in their homes for 21 days in order to 'flatten the curve'. Data from vehicle tracking company Tracker and data analytics by Lightstone show there has been a significant decrease in vehicle movements since lockdown. Even in the week leading up to the lockdown there was a significant 20% reduction in traffic on the roads. The 2 spikes in passenger traffic on the 25th and 26th March has been put down to the payday rush to the shop and stockpiling of goods we were seeing. Since lockdown however, there has been a 75% reduction of traffic.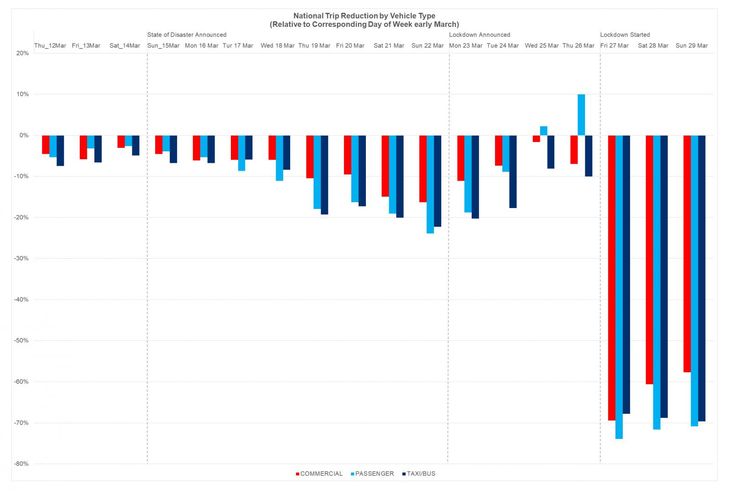 Note the spikes on Wednesday 25 and Thursday 26 March where people rushed to the shops post payday.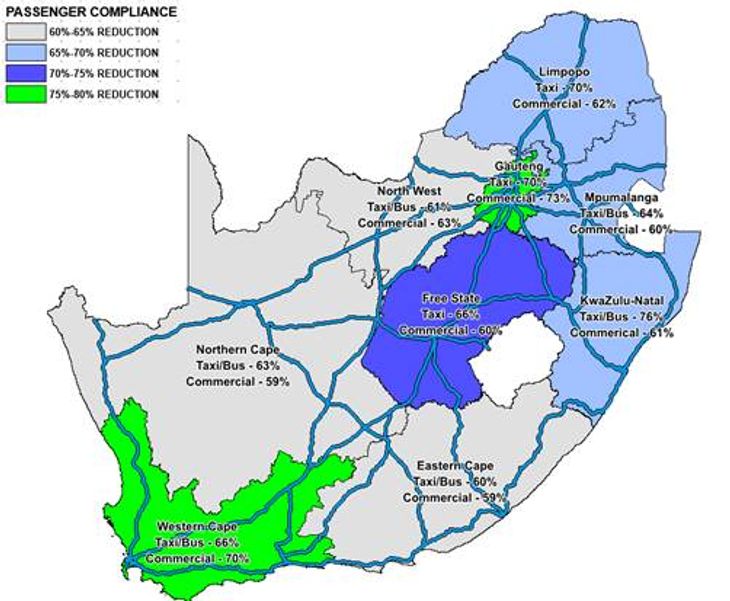 KZN has proved diligent in reducing taxi movement during lockdown.
Breaking it down into provincial statistics, Gauteng and the Western Cape have heeded the call to stay at home, reducing traffic movements by between 75-80%. Although when broken down into taxi and commercial movement, KZN taxis have been the most compliant.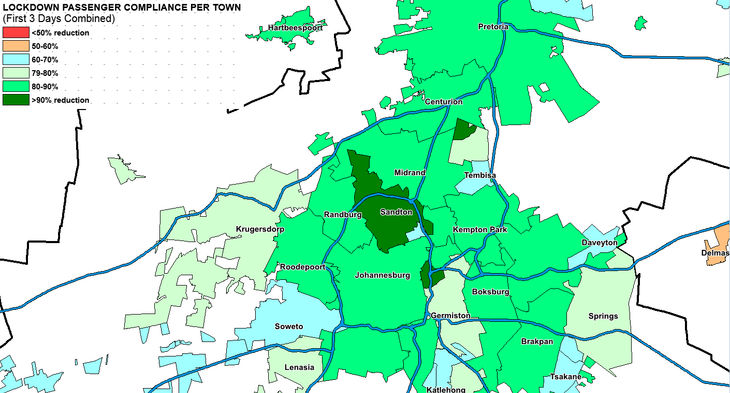 The major business district of Sandton has seen over 90% reduction in traffic.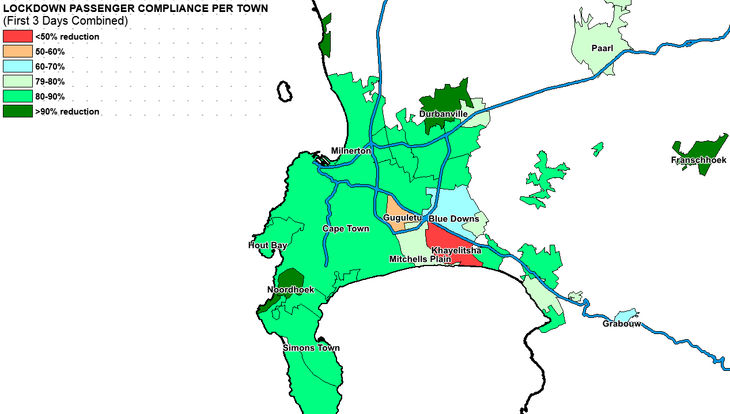 Khayelitsha in the Western Cape has only seen a drop of less than 50% traffic.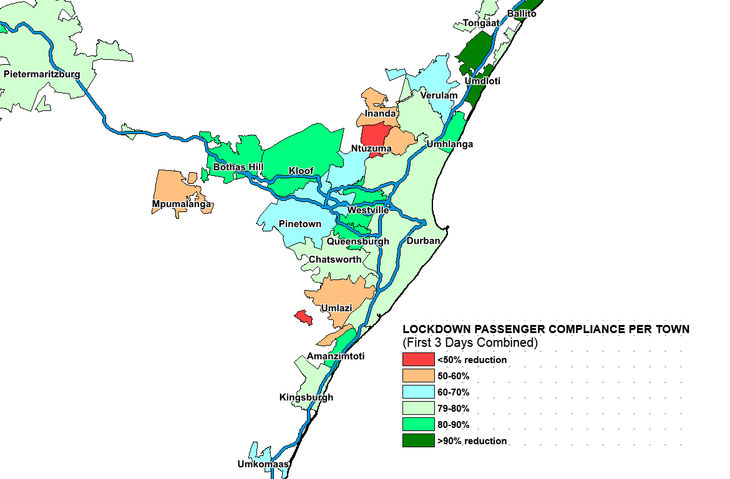 Less dark green on the KZN map, but it is leading the reduction in Taxi trips.
There are certain outliers when broken down into area-specific movement that have not complied as much as everywhere else. In Gauteng, there is still a lot of movement around Soweto, Tembisa and Delmas. Similarly in the Western Cape, Khayelitsha, Blue Downs and Guguletu have seen movement only reduced by 50%.
We shall see how this data continues to unfold over the next 2 weeks as the real tension of lockdown and boredom begins to surface.
Related content
You Can Still Buy A Car During Lockdown
BMW Anywhere: A new way to buy a BMW