BMW recently auctioned its limited run of M2 CS (Clubsport) sports coupes in South Africa. Will this sort of sales method cause a surge in pricing and inspire other manufacturers to auction off their distinctive nameplates in a similar manner? Brent vd Schyff uncovers the details from behind the closed doors of the M2 CS auction.
These are odd times that we find ourselves in and, on the backend of a rather dreary history of inflated vehicle values in the South African car market, BMW recently made a bold statement by auctioning off the limited allocation of insanely desirable track-focused BMW M2 CS.
I, however, curb my enthusiasm, erring on the side of caution that this isn't the best situation for the consumer. The auction effectively eliminates countless prospective buyers and reserves the cars for a select few with bigger wallets, who may care little about depreciation. Worse, it enables buyers who're only interested in making buy-to-flip deals. If this is the future blueprint of how to sell rare models, I'm afraid that the biggest losers will be the brand loyalists, especially those shopping on a tight budget. They're going to be totally out-priced – and that doesn't sit well with me.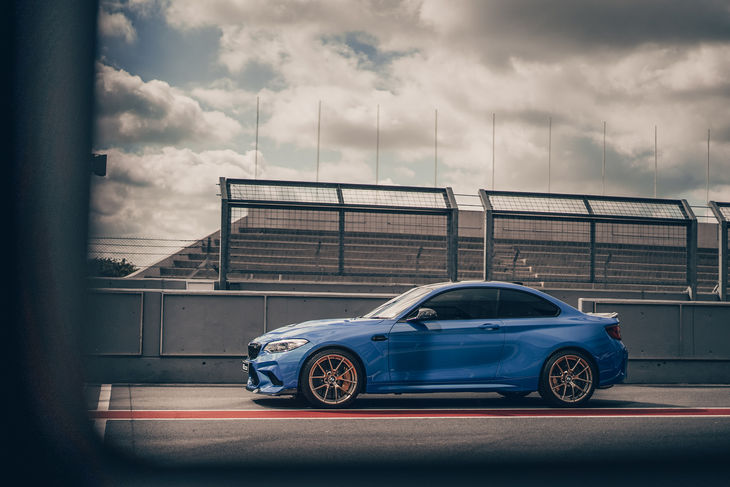 Just 20 of these M2 CS models are available, with 10 more on their way. That will be SA's entire allocation.
Before you launch a "cancel campaign" against me, it's disclaimer time. First of all, I wholly appreciate the laws of supply and demand – that old "if you've got it, flaunt it" business. I have a bachelor's degree mounted on my mom's wall (she's so proud of me) that supports it. Now, with that out of the way, let's get down to the task of, firstly, applauding BMW SA for such a bold, first-of-its-kind, move. Secondly, I fully understand that most of us would love to make a quick buck. Heck, a quick buck of the most subliminal kind with this auction, in that all 20 were sold THAT evening. Ka-ching!
About the pricing. Brace yourselves and be careful not to spill your coffee but, to add perspective to this conversation, the original M2 cost R841 000, the M2 Competition starts at R1 121 000 and the M2 CS was listed at R1.6 million – all in DCT guise. On the night of the auction, the reserve was set at R1.6 million, and a reliable source told me bids went up to R1.9 million, with the highest being R2.135 million! Ouch. To add insult to injury, there are still another 10 M2 CS units in containers on the sea waiting to land and their values are increasing as you read this.
Before we jump on BMW's case, to be fair – everything above the list price of R1.6 million was donated to charity, the buyers knew that, but those watching with a keen business eye may well be thinking that there's certainly profit to be made in this type of event in the future.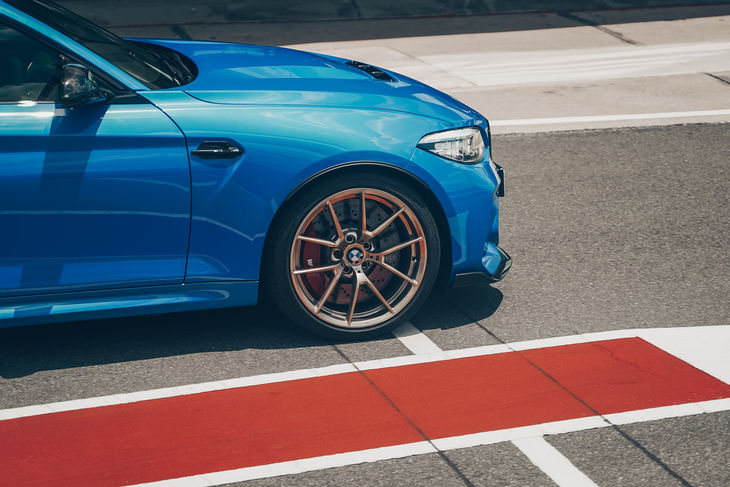 At R2.135 million, the M2 CS costs very nearly as much as an M5 Competition.
Here's my issue with all of this: Price manipulation is intrinsic to market behaviour; the motoring community is a great exponent of creating those moments of exclusivity; playing cat and mouse with the human ego. It is, however, a double-edged sword. Get it right and you're making bank, enhancing your brand and upping street cred. Get it wrong and you'll dilute your brand and even worse, strain customer relations. Time will tell.
You see, the side-effects must be taken into account. Sold to the highest bidder often comes with a hint of lunacy. Any moment now, we're going to have someone post a recently acquired "1 out of 30" M2 CS on the used hand market for 25% more than what they bought it for. That's 25% over and above the already inflated price. At face value that isn't the problem. The problem comes in when someone pays that value ("willing buyer and willing seller"). The knock-on effect is that the next M2 CS owner will then follow the same lead and so the crazy cycle continues.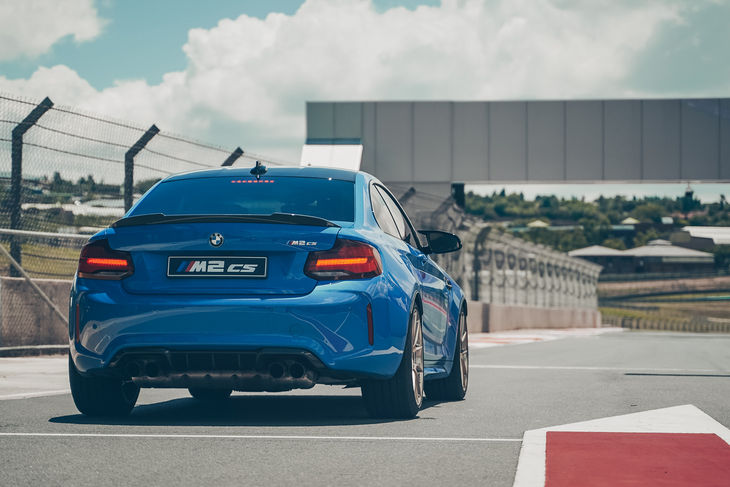 Auctioning off limited-run models could be the future for other brands looking to cash in as BMW did with the M2 CS.
However, common sense must prevail... just like it did way back when some Volkswagen Golf GTI Clubsport S owners advertised their cars at over the R1-million mark. How can we forget that? Something further to point out is the knock-on effect on the classic-car market and the emergence, I would imagine, of ill-informed sellers who now see the M2 CS fetching, shall I say, "silly money". The next thing we know, we've got everyone advertising their banged-up E30-generation 318i now pulling their ads and remarketing at 25% more (monkey see, monkey do). I digress.
There is a part of me that thinks this is a case of mildly irresponsible profiteering setting off a chain reaction of overvaluing market behaviour, but there's another part that compels me to commend BMW on an innovative sales strategy that could have just set off a trend for others to follow as I cannot believe it will be too long before other manufactures catch on to this sales tactic when it comes to retailing exclusive badges.
Either way, I take exception with what this sales method does for the market, but here's hoping that common sense will indeed prevail. Time will tell, but for now, I'll keep refreshing the "for sale" section in the hope that I will be proved wrong.
Related content
BMW M2 CS Takes On The Nurburgring
Ferrari-Engined BMW M3 - We Drive It