The boss of BMW's M Division, Markus Flasch, has offered Bimmer enthusiasts a sneak peek of the imminent M5 CS super sedan, which features a higher power output, a reduced kerb weight and a plethora of gold-bronze detailing. It's scheduled to make its official debut later this month.
We knew it was coming – Cars.co.za published spy images of the M5 CS in May last year, but in a brief walk-round video posted on BMW M's Instagram account late last year, Flasch has partially lifted the cover off the hottest version of the facelifted M5...
He said the M5 CS (Clubsport) will produce 635 horsepower – most commentators believe the number he quoted was in German horsepower (PS), which gives the sedan an effective 626 bhp (or 467 kW) output. That's marginally higher than the M5 Competition's 460 kW, but moreover, the newcomer will be "70 kg lighter" than its sibling, which should trim its kerb weight to just over 1 800 kg (DIN).
Whereas the M Division's 750-Nm 4.4-litre twin-turbo V8, which is mated with an 8-speed automatic transmission, propels the all-wheel-driven M5 Competition from 0 to 100 kph in 3.3 sec, the M5 CS may well complete the benchmark sprint in about 3 seconds!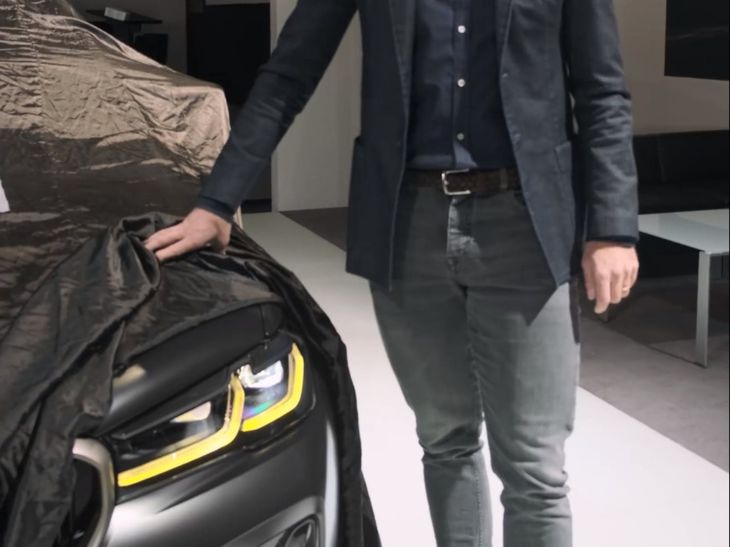 BMW says the newcomer will consume between 11.3 and 11.1 L/100 km, but performance aficionados will be more interested to know that if the M Drivers Package is offered as standard (it's optional on the M5 Competition), the M5 CS won't be limited to 250 kph, but surge past 300 kph.
Flasch presented the M5 CS clad in a matte black paint finish and although the German executive didn't reveal the car in full, he highlighted the sedan's brushed gold-bronze trims grille surround, side strakes and forged alloy wheels. Stopping power is provided by "exclusive" carbon-ceramic discs, clamped by red-finished callipers.
The biggest surprise is perhaps the motorsport-inspired yellow lighting signature of the M5 CS' headlights; although Flasch did not reveal any interior details he said: "This car is a true four-seater so you can expect something in the rear."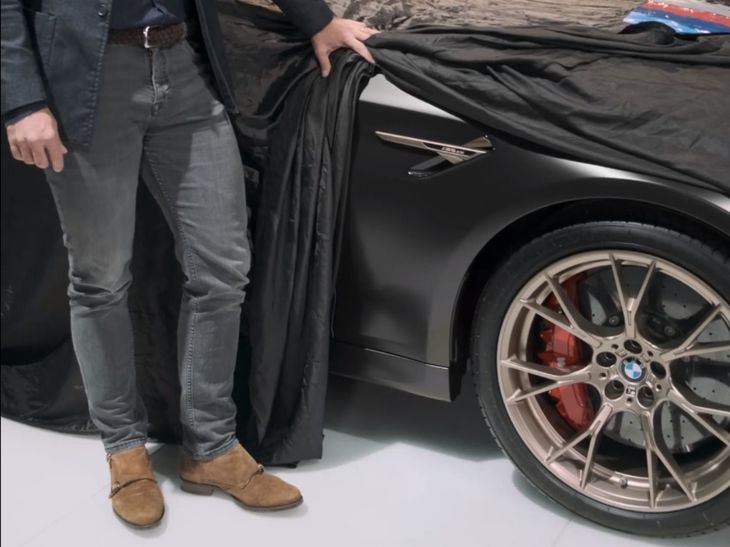 We, therefore, expect that apart from the provision of carbon-fibre front sports seats (as offered on the new M3 and M4), it's likely the M5 CS will have a pair of matching scalloped bucket seats at the back instead of the 5 Series' traditional bench (BMW anoraks will recognise that early versions of the 2nd-generation M5 were also 2+2s).
Flasch said the M5 CS would be fully revealed soon: "in January 2021". It will be the fourth CS derivative recently produced by the Munich-based firm after the M2 CS, which arrived in South Africa late last year, and the CS variants of the superseded F80 and F82 M3 and M4.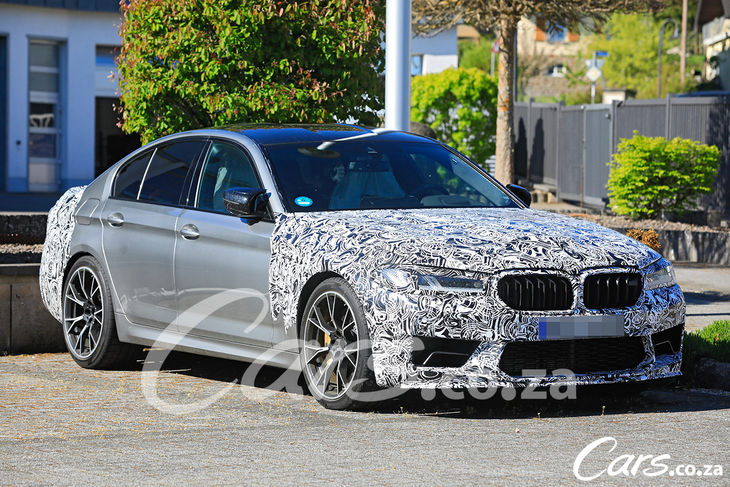 Picture credit: S. Baldauf/SB-Medien.
Suffice to say the newcomer will feature retuned suspension- and steering geometry as well, as revised engine and transmission mapping. Late last year, it was reported that AutoBild's Guido Naumann lapped the Lausitzring in an M5 CS prototype in a marginally faster time (1:31.88) than a 991-generation Porsche 911 GT3 (1:32.00).
It remains to be seen how many M5 CS units will be earmarked for the South African market; in the meantime, the facelifted M5 Competition is already listed on the site.
Related content:
BMW M2 CS (2020) Launch Review
BMW M3 & M4 revealed, but no manuals for SA!
BMW 5 Series (2021) Specs & Price