With nearly half of the year already behind us, there are still lots of exciting new cars headed for South Africa in 2019 Take a look at what you can expect below...
The first half of 2019 has seen a wide range of new product launched in South Africa but there is still lots to look forward to in months to come. Take a look at the list of new cars still due to arrive in South Africa.
Audi
Audi A1 - Q4 2019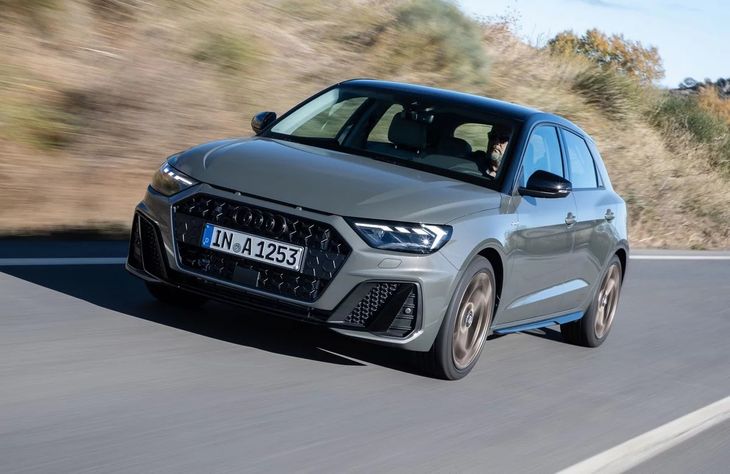 The Audi A1 is the cheapest way to get into the Audi brand. Riding on the same platform which underpins the new Volkswagen Polo, the new Audi A1 is radically different in the visual stakes when compared to the outgoing model. Physically, it's almost as high as the outgoing car but is 6 cm longer and 3 cm wider. Audi engineers have worked their magic and the wheelbase is 9 cm longer, increasing the boot space and rear legroom. Audi claims the boot can hold 335 litres and when the seats are folded down, capacity is increased to 1 090 litres.
In terms of engines, there will be many engines on offer, ranging from a 1.0-litre three-cylinder motor, a 1.5-litre four-cylinder engine, and a 2.0-litre four-cylinder powerplant. Outputs range from 70 kW to 147 kW, with the option of either a manual gearbox or seven-speed dual-clutch gearbox. South African specification will be confirmed closer to launch.
Other products:
Audi Q8 TDI - July 2019
Audi Q3 - Q3 2019
Audi R8 facelift - First half 2020
Audi A6 - Q4 2019 or 2020
Audi TT - Q3 2019
Audi e-tron - Sometime in 2020, TBC
Bentley
Bentley Continental GT Convertible - TBC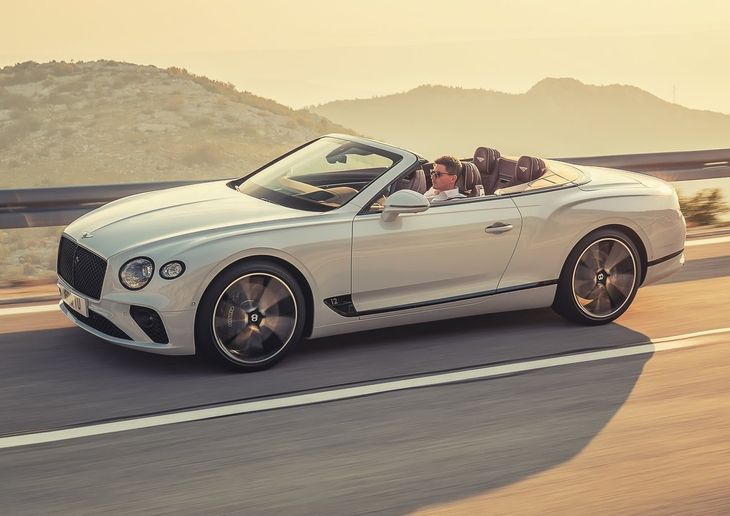 The Bentley Continental GT Convertible is expected to appease those looking for an elegant and bespoke Grand Tourer. Fitted with a turbocharged 6.0-litre W12 engine that produces 467 kW and 900 Nm of torque, the Continental GT Convertible will deliver effortless performance and is capable of sprinting from zero to 100 kph in 3.8 seconds and can run to a top speed of 333 kph using an 8-speed dual-clutch transmission and an active all-wheel-drive system.
Other products
Bentley Continental Flying Spur - TBC
BMW
BMW 1 Series - Q4 2019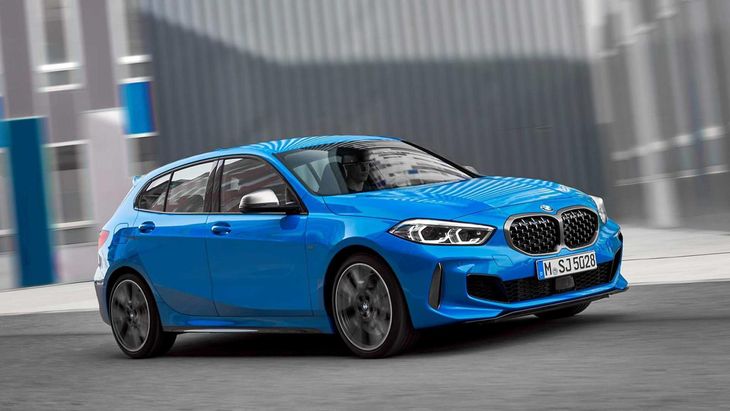 The new 1 Series has broken cover and unlike the outgoing model, it will now be offered in front-wheel drive configuration which has reportedly improved interior space of BMW's premium hatchback.
BMW has confirmed that the new 1 Series will launch locally in Q4 of 2019 and 2 engine options will be offered from launch including the 118i and the range-topping M135i xDrive. The 118i is powered by a 3-cylinder, 1.5-litre turbopetrol engine with 103 kW and 220 Nm of torque. A 6-speed manual or 7-speed dual-clutch transmission will drive the front wheels. Zero to 100 kph for the 118i is claimed at 8.5 seconds with a top speed of 213 kph. Fuel consumption is claimed at 5.7-5.0 L/100km.
For those seeking more driving thrills, the M135i xDrive is the one to go for with a 2.0-litre turbopetrol engine producing 225 kW and 450 Nm of torque. Using an 8-speed sport transmission and equipped with all-wheel drive, the M135i xDrive will dash from zero to 100 kph in 4.8 seconds and reach a top speed of 250 kph. BMW claims a fuel consumption figure of 7.1-6.8 L/100km.
Other products

BMW 8 Series Gran Coupe - TBC
BMW 7 Series Facelift - Q2 2019
Fiat
Fiat 500X Facelift - TBC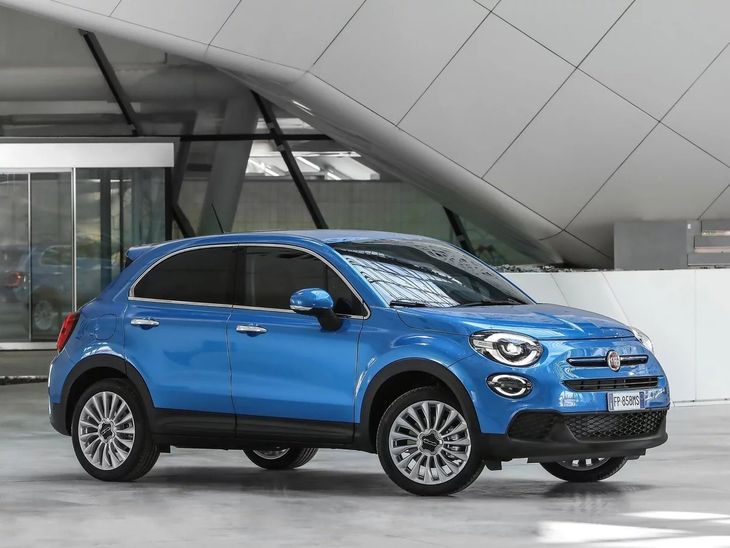 The Fiat 500X has been updated inside and out and will be offered with a range of new engines. It will now make use of an all-new 3-cylinder engine which we first saw on the brand's sister offering, the Jeep Renegade. The new petrol engines are claimed to be up to 20% more fuel efficient, while the diesel models will be quieter.
First up is a 90 kW/190 Nm 3-cylinder turbocharged petrol motor, mated to a 6-speed manual gearbox and front-wheel drive. The next is a 1.3-litre turbocharged 4-cylinder motor with 110 kW and 270 Nm, which is available with a 6-speed dual-clutch transmission and front-wheel drive. There are three turbodiesel engines for the Fiat 500X. Available in 1.3, 1.6 and 2.0 flavours, all offer new levels of refinement and efficiency. The 1.3 offers up 70 kW/200 Nm, 1.6 has 90 kW and 320 Nm, while the range-topper has 110 kW and 350 Nm. Engines for South Africa have yet to be confirmed.
Ford
Ford Mustang Bullitt - First half 2019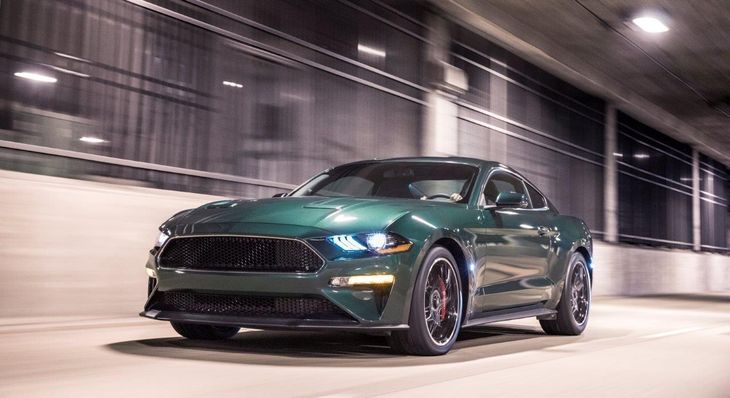 The special edition Mustang Bullitt is due in South Africa soon and it pays homage to the 1968 Mustang GT Fastback which was driven by Steve McQueen in the iconic film of the same name.
The Mustang Bullitt will be powered by an enhanced 5.0-litre V8 engine offering 338 kW and 529 Nm of torque. That's 32 kW more than the current Mustang 5.0 Fastback.
Furthermore, it comes equipped with a 6-speed manual transmission with rev-matching technology and the transmission lever itself features a white cue ball gear knob, just like the 1968 Mustang Fastback!
Other products
Ford Mustang facelift - First half 2019
New Ford Focus - Q4 2019
Honda
Honda Civic Facelift - Q3 2019
Hyundai
Hyundai Atos - TBC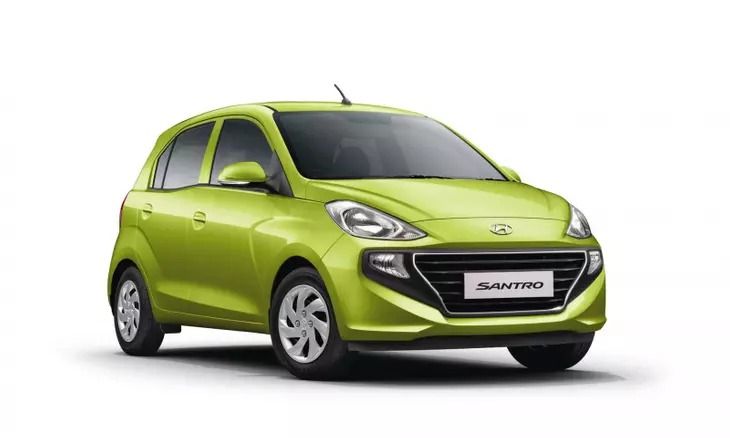 The Atos nameplate is expected to make a return in 2019 in an effort to capitalise in the budget end of the market. The Atos will slot in under the Grand i10 in Hyundai's lineup and will compete with the Datsun Go, Suzuki Celerio and Renault Kwid. The engine lineup for SA is not confirmed but initial reports suggest either a 1.0-litre or 1.1-litre naturally aspirated motor will be used. A 5-speed manual gearbox will be used either way and Hyundai also appears keen to try and sell an AMT gearbox similar to what Renault does with the Kwid.
Other products

Hyundai i30N - Q3/Q4 2019
Hyundai Venue - TBC
Hyundai Tucson Sport - TBC
Jeep
Jeep Wrangler - TBC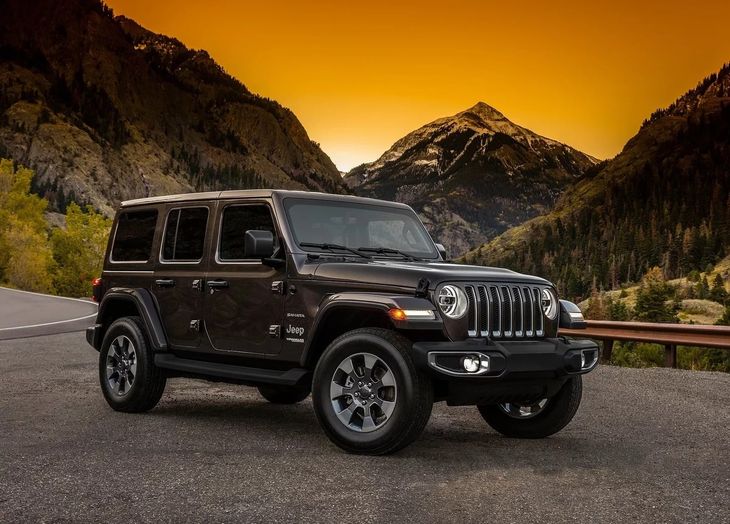 Jeep claims that its new Wrangle boasts more 4x4 capability, new fuel-efficient engines, more ways to drop the top as well as additional safety technology. While the design has not changed dramatically, minor cosmetic differences will be noticeable to keen-eyed observers. Upon the Jeep Wrangler's introduction, it will be available in 2- and 4-door guises and in 3 trim levels: Sport, Sahara and Rubicon. Local specification and pricing will be confirmed closer to launch.
Other products
Jeep Renegade facelift - TBC
Kia
It's going to be a quiet year for the Korean brand, but a representative gave us an interesting titbit. "The biggest news from our side for 2019 will be the launch of the SP2, a new B-segment crossover that will be manufactured in Kia's state-of-the-art new production plant in India. Some of the international reports are calling it the Kia Tusker, but we've not had official confirmation that this is the car's actual name, hence referring to it as the SP2 (it was shown at this year's Delhi Motor Show). It will introduce a whole range of new engines to our line-up, and we're expecting it in Q4 2019."
Land Rover
Land Rover Discovery Sport Facelift - Q4 2019
Lamborghini
Lamborghini Aventador SVJ - TBC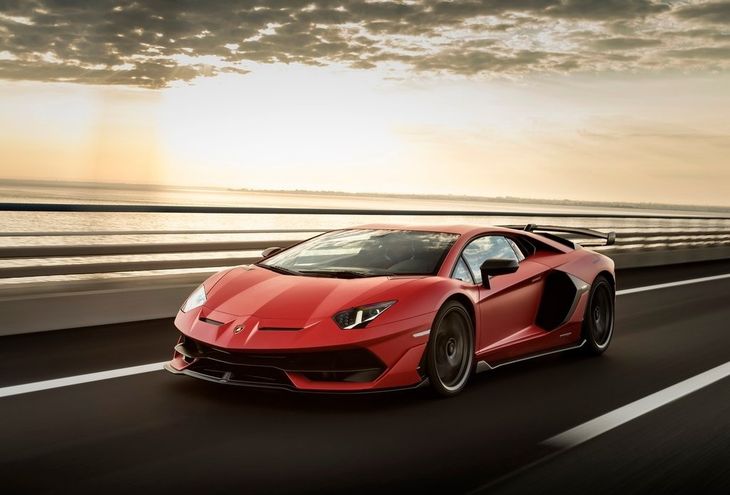 This is the most potent Aventador ever! The Aventador SVJ is Lamborghini's most powerful V12-engined model to date. Its upgraded mid-mounted V12 motor produces peak outputs of 566 kW, 720 Nm of torque and, unsurprisingly, the SVJ's vital statistics are dramatic: the claimed 0-100 kph time is just 2.8 seconds, with 0-200 kph coming up in 8.6 seconds and it will run on to a top speed of 350 kph.
Other products
Lamborghini Huracan Evo - TBC
Lexus
Lexus LC hybrid - TBC
Lexus LS hybrid - TBC
Lexus RC hybrid - TBC
Mazda
Mazda3 - Q3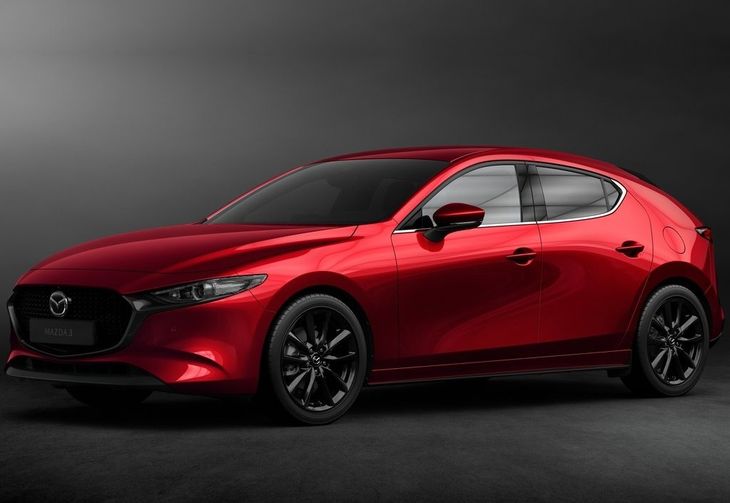 The new Mazda3 is built on Mazda's Skyactiv-Vehicle Architecture and while the new Mazda3 is now longer than before and is said to offer an enhanced ride with less in-cabin noise. The big news is that it's powered by a new Skyactiv-X engine with a Spark-Controlled Compression Ignition, but Mazda has yet to reveal specific details for this engine. There will also be updated versions of the current 1.5, 2.0 and 2.5-litre engines (market dependent). The new engine is expected to be up to 20-30% more efficient and will offer more torque than Mazda's current petrol engine offering.
McLaren
McLaren 720S Spider - TBC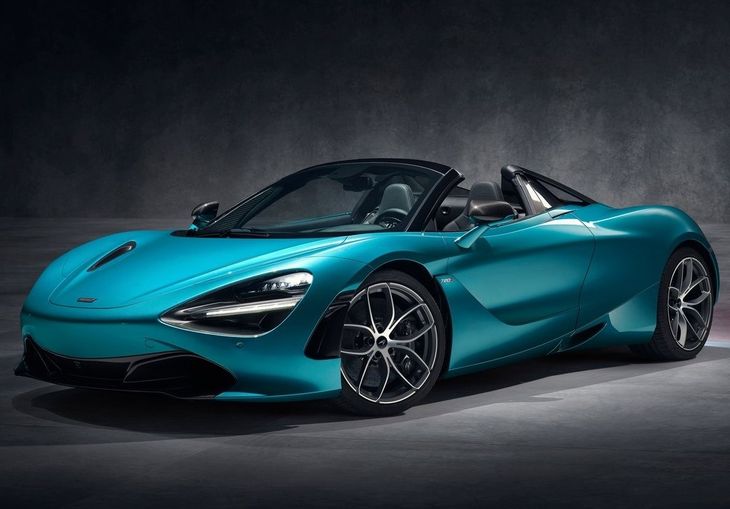 The MacLaren 720S Spider employs the same powerplant as its coupe sibling with a mid-mounted 4.0-litre V8 twin-turbocharged engine producing 530 kW and 770 Nm of torque. As you would expect, the 720S Spider is crazy fast and will sprint from zero to 100 kph in 2.9 seconds while zero to 200 kph will take only 7.9 seconds. Top speed is rated at 341 kph with the roof closed.
Other products
McLaren 600LT Spider - TBC
Mercedes-Benz
Mercedes-Benz GLE - TBC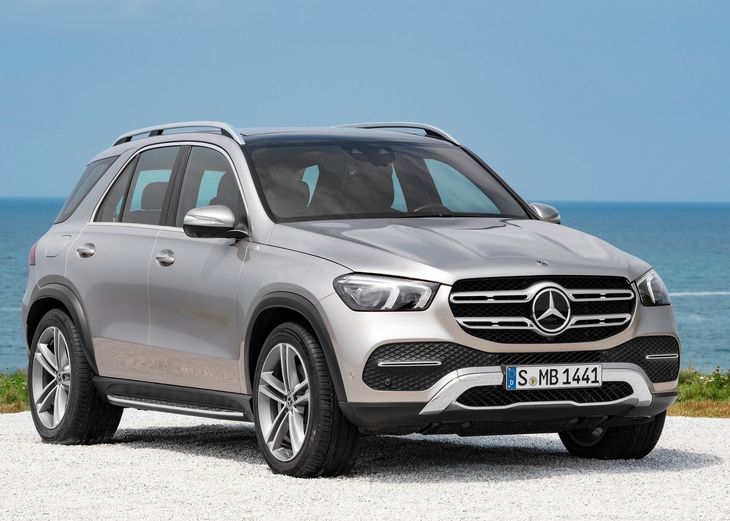 Mercedes-Benz's 4th-generation premium SUV has grown in size and standing, with new engines and advanced new suspension technology that bolsters its overall abilities.
This is the fourth-generation model and it has been developed anew from the ground up in an engineering program that also includes the second-generation GLE Coupe and third-generation GLS, both due in 2019. The GLE has taken on a clearly more up-market role in the Mercedes-Benz line-up, offering greater space, markedly higher levels of refinement and a range of standard features not even available in the German car maker's upper luxury models. It's going to be interesting to see the fight between this and the new BMW X5.
Other products
A35 AMG - TBC
A45 AMG - TBC
A-Class sedan - TBC
CLA - TBC
B-Class - TBC
AMG GT63 - TBC
GLC Facelift - TBC
GLS Facelift - TBC
EQC - Mid-2019
Nissan
Kicks - TBC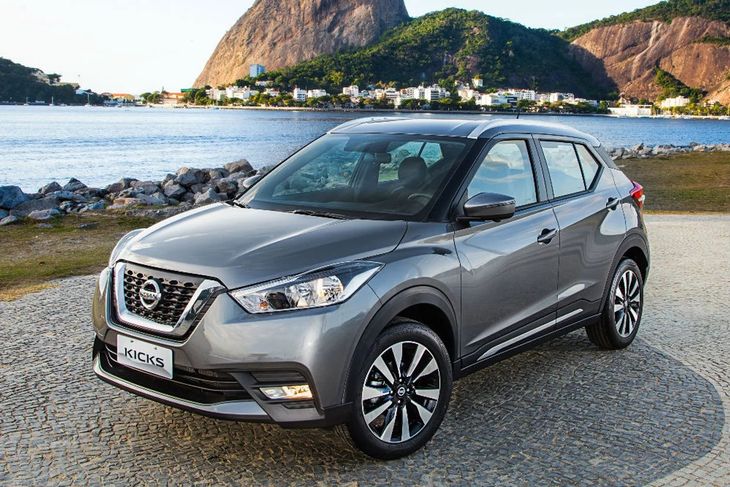 Nissan Kicks is the newest small/light crossover in town. So new that it has so far only reached Brazilian shores. It is produced on the V platform that underpins the Micra and Almera. In terms of its packaging, it's less roomy than the Renault Duster, but more refined overall, slightly more spacious (in terms of luggage and passenger room) than the popular Ford EcoSport and, although not as well-made as the automatic-only Honda HR-V, it is certainly more affordable than its Japanese rival. The engine chosen to deal with the Kicks' lightened body shell is a 1.6-litre petrol motor... at least in the Kicks we have evaluated in Brazil. This engine, which also runs on ethanol, delivers 84 kW (both on ethanol or gasoline) and 152 Nm.
Other products
Leaf - TBC
Opel
Opel Crossland X 1.6 Diesel Enjoy - TBC
Opel Crossland X 1.6T Enjoy/Plus specification update - March 2019
Opel Combo 1.6TD Panel Van - May 2019
Opel Vivaro - November 2019
Peugeot
Peugeot 108 - TBC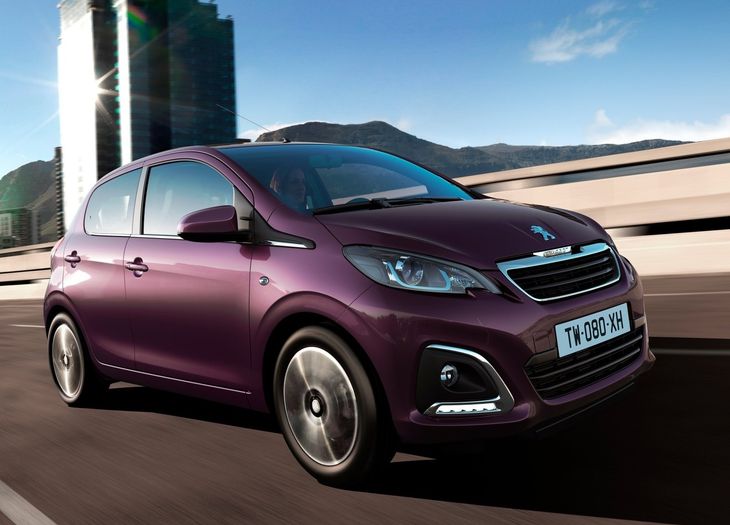 A new Peugeot 108 budget car is expected to reach South Africa in 2019. It shares its platform with the Toyota Aygo and thus shares the same 3-cylinder, 1.0-litre petrol engine with 53 kW and 93 Nm of torque using a 5-speed manual transmission to drive the front wheels.
Other products
Peugeot 5008 - TBC
New 208 derivative - TBC
Peugeot Partner - TBC
Porsche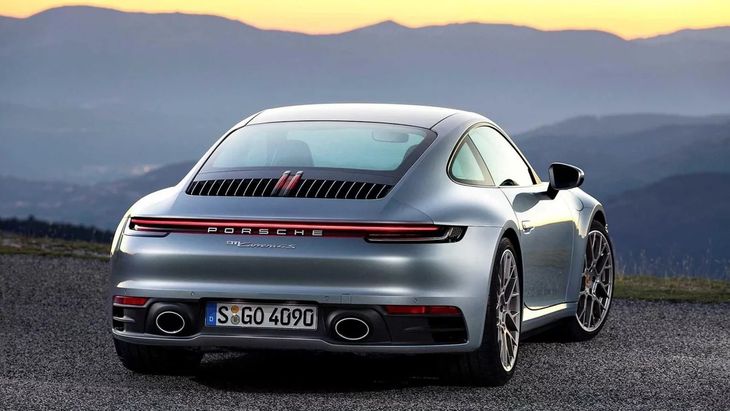 A new version of the iconic Porsche 911 has arrived! The new 911, known internally as the 992, looks somewhat familiar but now sports a more refined appearance with a new headlight and taillight design, the latter of which now features a light bar that stretches the width of the rear. As you would expect, this latest 911 has been developed to be faster and more dynamic than its predecessor.
Renault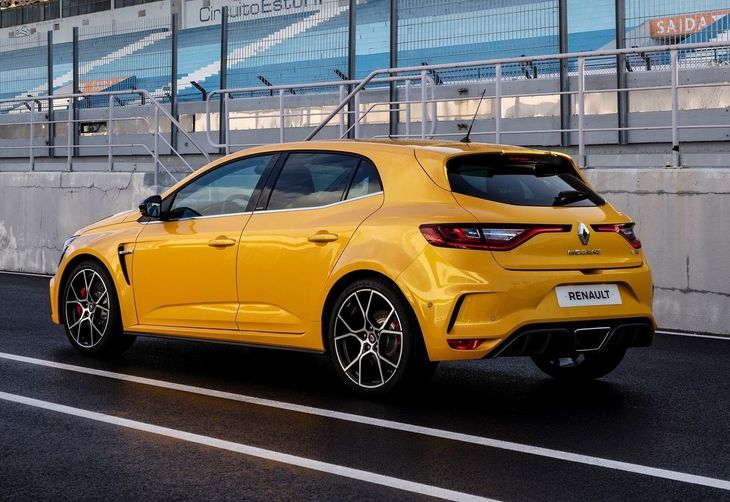 The hardcore track-focused version of Renault's hot hatchback will arrive in SA in the third quarter of 2019. Packing a mighty 220 kW and 420 Nm (400 Nm for manual gearbox), this will be the most powerful Megane RS yet. Based on the Cup chassis, which boasts stiffer suspension and a mechanical limited slip differential, the Renault Megane RS Trophy boasts more potent front brake discs, specific 19-inch 'Jerez' alloy wheels, high-performance Bridgestone tyres, which can be paired with new, exclusive lighter wheels that reduce total unsprung weight by 8kg.
Other products
Kwid MY2019 - Q4
Renault Clio 5 - Q4 (TBC)
Suzuki
Suzuki Swift GLX - TBC
Suzuki Swift Sport - September 2019
Suzuki Baleno facelift - September 2019
Toyota
Toyota Supra - July 2019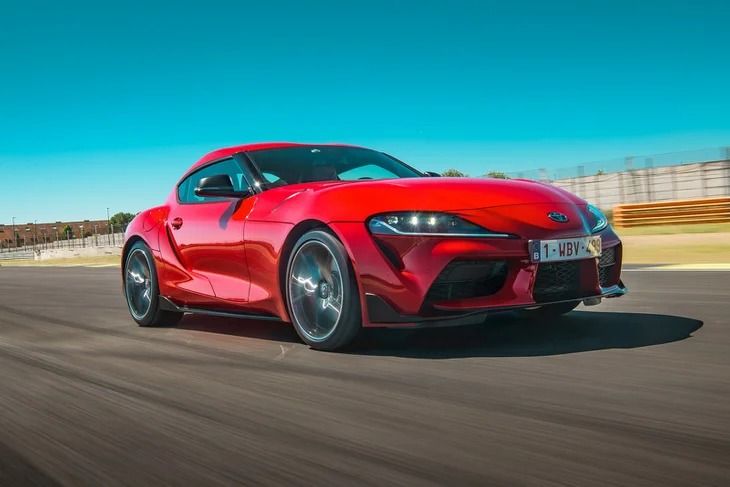 The new Toyota GR Supra is a welcome addition to a small but growing class of purpose-built sportscars. The newcomer will arrive in South Africa in July 2019. It will be powered by a BMW-sourced 6-cylinder, 3.0-litre turbopetrol engine with 250 kW and 495 Nm of torque. Power goes to the rear wheels via an 8-speed automatic transmission and Toyota claims that it will hit 100 kph in just 4.1 seconds.
Other products:
Toyota Hilux 50 - July 2019
Volkswagen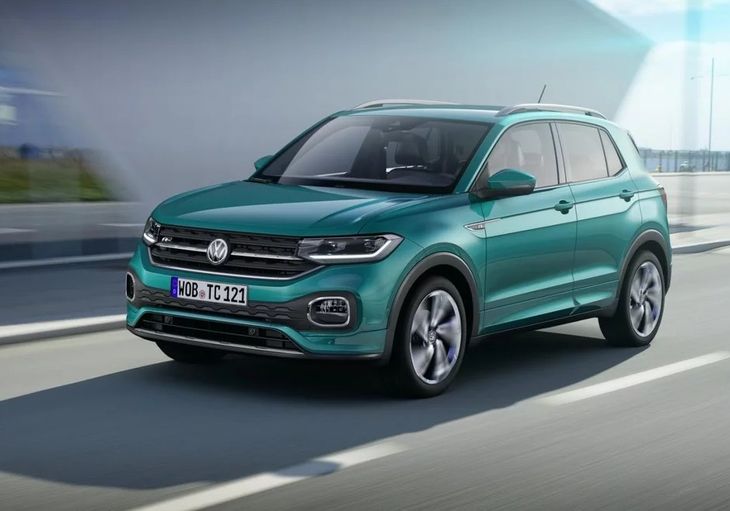 The new Polo-based T-Cross will slot in under the T-Roc SUV, which is not coming to South Africa. Some of the Volkswagen T-Cross' rivals include the Ford EcoSport, Hyundai Creta, Honda HR-V, Nissan Qashqai and Suzuki Vitara. It rides on the MQB A0 platform shared with the Polo and despite its compact dimensions, there's a strong focus on practicality, with 385 litres of space being touted in the boot. However, this can be expanded to 455 litres if you slide the second row of seats forward. A total of 4 turbocharged engines will power the T-Cross. There are two 1.0-litre turbopetrol, 3-cylinder turbopetrol engines on offer with either 70 kW or 85 kW. A range-topping 1.5-litre turbopetrol engine with 110 kW will also be offered. On the diesel front, a 1.6-litre turbodiesel engine with 70 kW rounds off the T-Cross range. All T-Cross variants will be front-wheel-drive and both manual and dual clutch transmissions will be offered.
Other products
Amarok with more powerful V6 - TBC