While countless local bakkie enthusiasts are still celebrating the arrival of the Ranger Raptor, Ford South Africa invited members of the media to a sort of "State of the Nation" address by FMCSA general manager Neale Hill, which culminated in a tour of the Struandale engine plant. Ernest Page reports on his trip to Port Elizabeth...
Local engine production for export continues
The local motor industry is experiencing a bit of a downturn; partly due to the sluggish world economy, but also apprehension about South Africa's political climate. Ford Motor Company of Southern Africa general manager Neale Hill acknowledged that in 2019, sales have expectedly been lower than in previous years, but the company was confident it could ride out this wave of uncertainty and continue to expand its operations over the coming months. The R3-billion investment (announced in 2017) has led to sustained growth in FMCSA's capacity, including the establishment of its 24-hour/3-shift engine plant; Hill acknowledged that having a strong export component was critical to Ford's local subsidiary's globally relevance.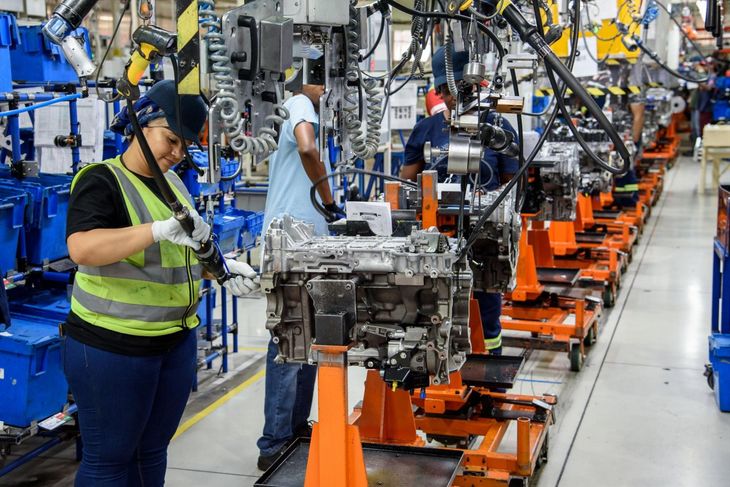 Ford SA exports both engines and fully-assembled Rangers and Everests.
The plant is now able to produce up to 250 000 engines per year as well as hundreds of thousands of components for export to 148 markets worldwide. In fact, the Silverton factory (in Pretoria) now has the capacity to produce up to 168 000 Rangers and Everests (combined) per year – an increase of 44 000 before the investment.
Ford employs approximately 4 300 people in South Africa. Additionally, it supports around 50 000 jobs within its value chain (people employed by its direct suppliers). Hill said: "As one of the country's leading automotive manufacturers and exporters, Ford plays an important role in the prosperity and sustainability of the sector and the many thousands of people that it supports. Employees have the option to go for anything from marriage counselling to debt counselling and various other support systems to make sure that not only Ford Clients and shareholders are left satisfied.
New models for 2019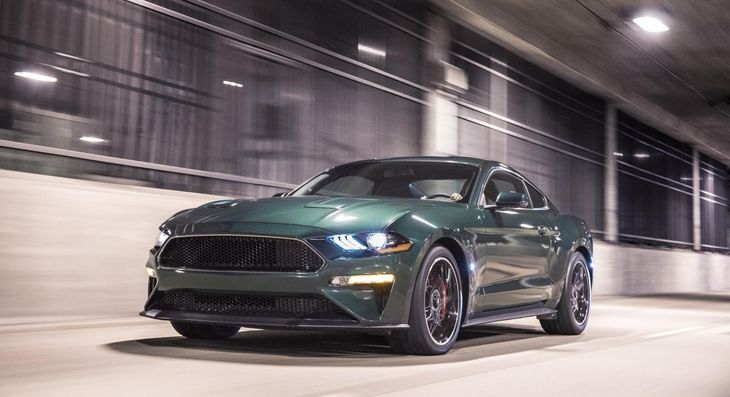 The Ford Mustang Bullit will be coming in very limited numbers.
As for Ford's product plans for the next few months, the most exciting new model will be the updated Mustang, which will arrive later this year. With it, comes 55 units of the limited-edition Mustang Bullit. The 2019 Bullit is a homage to Steve Mcqueen's epic 1968 Ford Mustang GT. The new one features a similar green paint job, but with much more power than its inspiration, boasting 338 kW and 529 Nm of torque from its 5.0-litre V8 engine.
To see Ciro thrash the new Mustang Bullit somewhere in the US of A, click here:
Ford will also be releasing a not as exciting – but definitely more accessible – limited-edition Figo Blue, which features the same 1.5 litre 3-cylinder engine as its standard sibling, but with noticeable visual enhancements. The Figo Blue's roof is painted black to provide a contrast to the three available body colour choices: silver, white or grey, the sides of the car feature racy black striping and there are blue insets in the front bumper. All of this is complemented by a leather steering wheel, blue stitching for the gearshift gaiter, and the Figo Blu logo embroidered on the front floor mats.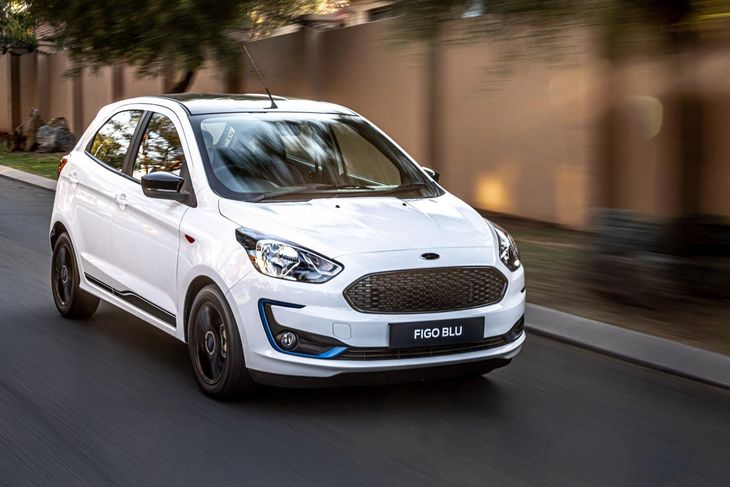 Ford is hoping this special edition Figo Blu will bolster sales locally.
Notably, there was no mention of the 2019 Ford Fiesta ST. The previous version was loved by many and is still popular among younger hot hatch aficionados. However, it has been confirmed that the new model will not make it to our shores due to its incompatibility with SA-quality fuel.
Ford and World Vision South Africa
World Vision South Africa was a winner of the 2018 Bill Ford Better World Challenge and, for its efforts, it received a grant of $200 000 (approximately R2.8-million) for its pioneering concept to address the devastating drought affecting the Eastern Cape. Additional funding to the value of $130 000 (around R1.9-million) has since been awarded by the Ford Research and Advanced Engineering division.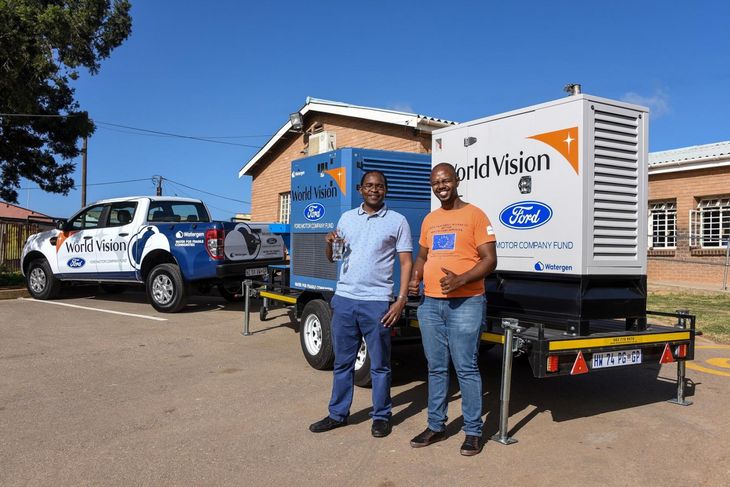 Ford's World Vision brings water to hard-to-reach areas in the Eastern Cape.
The practical implementation of this grant was showcased in the form of the WaterGen device, which produces water from air. The device can produce up to 900 litres and is 100% mobile, which means it can be transported to remote locations. The system consists of a Generator, water purifier, trailer and a Ford Ranger (to tow it all) and it supports Early Childhood Development Centres in Uitenhage and KwaNobuhle.
"The Eastern Cape has been severely impacted by drought in recent years, and the poorest communities are the hardest hit. Accordingly, the project will primarily focus on assisting schools, clinics and Early Childhood Development Centres (ECDs), as well as households where the need is greatest," said Chikondi Phiri, Officer in Charge, World Vision South Africa.
Related content:
First Ford Ranger Raptor Built in SA
Ford expands its Struandale engine plant
The BMW X3 is proudly South African, but driven by the world