Ernest Page talks about his deep dive back into sim-racing – and what its rampant popularity means for the futures of aspiring racers.
In the past few months, sim-racing has taken an unprecedented leap into the future. A story arc that was supposed to take 5 years to reach its conclusion was effectively put into hyperdrive when sim-racing became, arguably, one of the biggest benefactors of the Covid-19 lockdown (along with online shopping and streaming services).
Within weeks, sim equipment was virtually sold out across the globe. The frenzy peaked when real racers – eager to get in much-needed laps in a time when race tracks were shut down indefinitely – started joining the fray. Drivers from Formula One, Formula E, Nascar and many others joined in. Sim racing went mainstream.
The New Normal
Now, scarcely half a year later, race tracks are opening up again and the question I'm pondering is: "How has grassroots motorsport changed in the past 6 months?"
I think most motorsport enthusiasts can agree that local racing has long since seen its heyday and, thanks to the popularity of stadium sports and Netflix (and, of course, other streaming services) spectator numbers have not seen close to the figures of yesteryear. Less interest means fewer sponsors and fewer sponsors means less money to keep motor-racing series going. But for die-hard racers, adoring fans were never the motivation for wanting to "go fast" (thank you, Ricky Bobby). It's the thrill of driving – the rush of racing. And if one wanted to get a start in motorsport, the first port of call would usually be a karting circuit. A place where the spectators are, in the main, hopeful parents.
'If you wanna race, you gotta have money'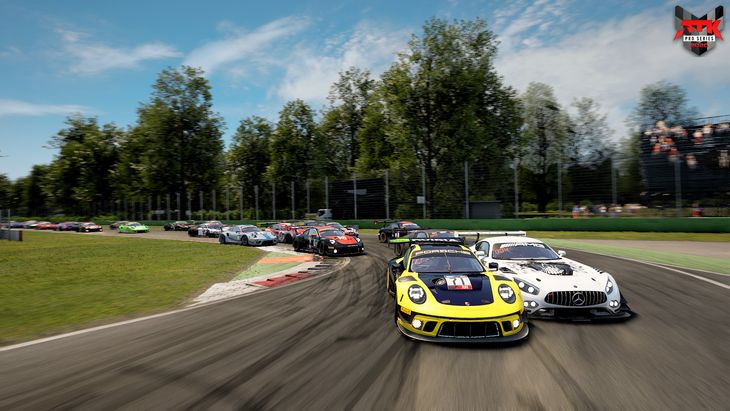 Zaahir Essa (Porsche), the Pro Series champion being challenged by Pro Drifter Jason Webb (Mercedes)​.
Go to any local karting circuit and you'll see one of two scenarios: either a family ploughing every available resource into creating a champion, or wealthy parents funding their offspring's racing dream, à la Lance Stroll. Rookie karters can expect to pay around R100 000 per season, but what's the maximum you can spend? Well, how long is a piece of string? Even the most cost-effective form of motorsport, drag racing, requires (at the very least) a roadworthy car, and one that you're willing to thrash from time to time.
I once chatted to a multiple South African motorsport champion (at the time, his son had begun a career in karting). He had worked out the cost of "getting (his son) overseas", where he'd be able to compete in a formula that would afford opportunities to advance to F1 feeder series. He mentioned a figure of between R5- and to R10 million. Ideally, he said, you want to do it before your kid turns 21. So, if you want to race cars professionally, it's probably best to come from a wealthy family... or have generous benefactors.
Sim start-up costs
Although starting out in serious sim-racing may seem prohibitively expensive, you can get started with an entry-level Logitech wheel that costs around R5 000. You can mount it on your desk and, if you already have an Xbox or Playstation, you're pretty much set, right? Well, kind of.
Most sim racers start out this way, but just like the bottomless pit that is motorsport, sim racing can quickly deplete your piggy bank. The next upgrade is a decent PC with a graphics card that can handle the latest games. You'll also want a "rig".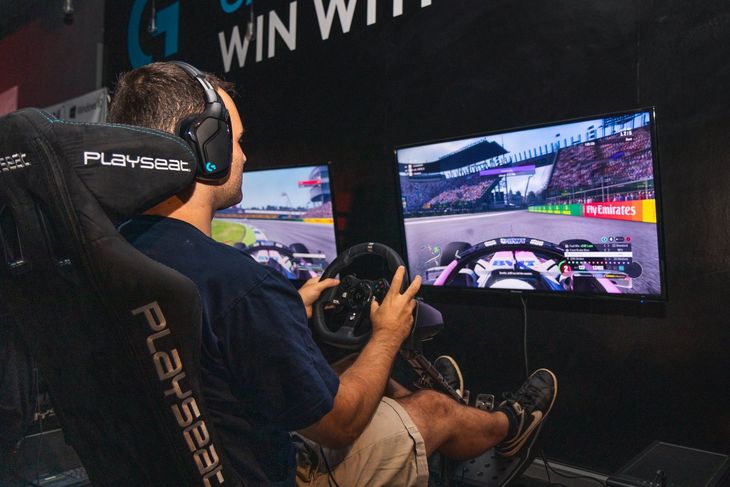 Once you've got a wheel, the 'rig' ranges from R3k to whatever your budget will stretch to.
Sim rigs cost between R3 000 and R8 000. They're not much more than a few pieces of metal and plastic with a seat bolted to it, but it does make a massive difference in how immersive your sim-racing experience will be. Next up is a decent monitor and a USB microphone so that you can chat with your friends while you race (this is surprisingly fun) and, for under R20 000 (all in) you can have a fairly decent setup and, most importantly, unlimited track time.
But, as with most things, it's quite possible to run up a bill of R150 000 or more on a state-of-the-art sim-racing setup. Add on a virtual reality headset and you're talking about the single most immersive motoring experience you can have outside of a car (for the price of a season and a half of kart racing).
What they don't tell you about... the online community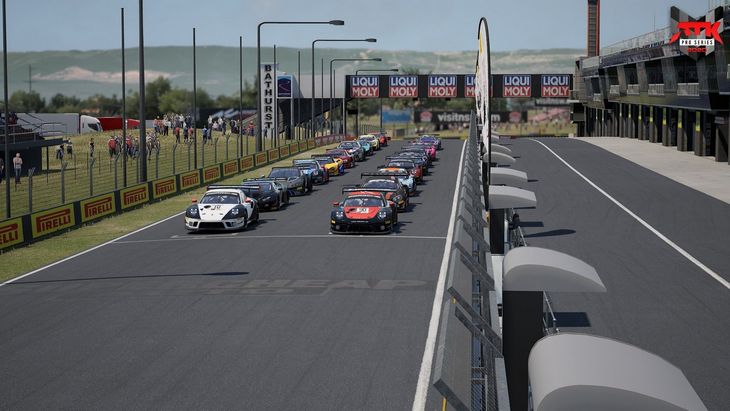 Full grids, something real-world racing in SA hasn't been able to manage in anything other than historics for a long time.
I've met a number of good people with a shared love of motorsport through my adventurers in sim-racing. I've been invited to online events, interacted with pro racers, teens and their dads who game from their basements. Various communities exist on the respective platforms (how one finds a base-camp varies too), but join a community you will.
It's an inviting and inclusive world that encourages fair competition, but be warned, the punters don't like it when we call simulators "games".
But is it real racing?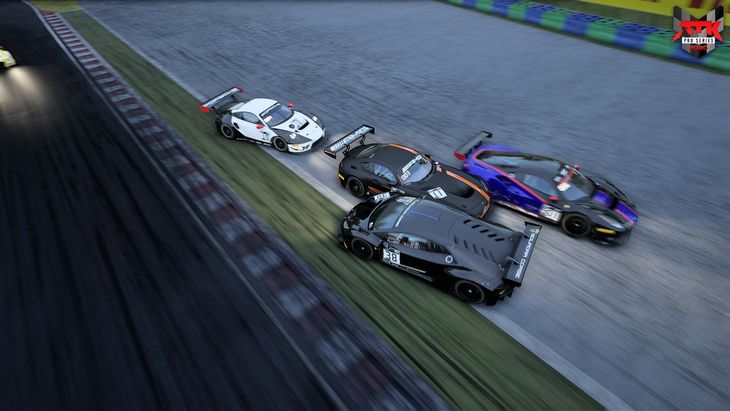 When things go wrong, they go horribly wrong. Drivers received Damage and real-world MSA stewards dish out punishment for bad driving.
Although sim-racing comes close to on-track action, it's NOT the real thing – obviously. Pilots aren't risking life and limb and there is nothing quite like pulling off an impossible overtaking manoeuvre with a 1 100 kg-metal box with real consequences if you stuff up. For most sim racers, real racing is still the goal; it's still the dream.
Many South African real-world racers have used sim-racing as a supplement to their successful motorsport careers. David Perel races a Ferrari in the GT World Challenge and also coaches real-world and sim racers. The Van der Linde brothers (Kelvin and Sheldon) – two of South Africa's most talented exports – cut their teeth in sim-racing alongside their real racing careers. Three-time drift champion, Jason Webb, meanwhile, has just won his 1st major sim-racing event.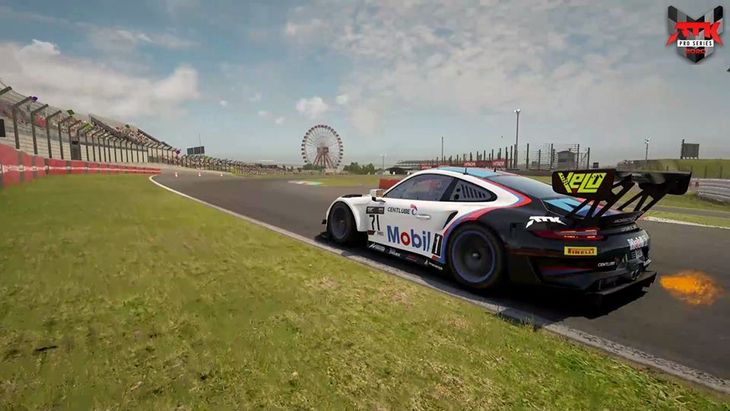 Zaheer Essa has just won the MSA sanctioned ATK #Proseries with an official Mobil1 livery.
And in case you didn't know, Cars.co.za's own Ashley Oldfield won the Nissan and Playstation GT Academy in 2013, which kickstarted his international racing career.
South African racers have always been able to successfully compete in motorsport due to our exceptionally competitive nature and our nation's depth of talent. Sim-racing is no different. Sim-racers such as Jordan Sherratt and Basheer Jadwat are two of the fastest virtual racers in the world and both are proudly South African. Zaheer Essa has just cemented his place as South Africa's fastest sim-racer by winning the MSA sanctioned ATK #Proseries in official Mobil 1 livery.
Major manufacturers, such as Ford South Africa (to name 1 example) have also got involved in the world of sim-racing. Ford's "Lockdown Laps" campaign was met with great praise from the sim-racing community. Ford took the first step, but from what I've heard, the Blue Oval won't be the last car firm to get involved in this growing sport.
For most traditional motorsport families, karting and other forms of entry-level racing will remain be supplemented by sim racing. The benefits are obvious – but for the rest of the population, sim-racing could provide a very real first step to the big time.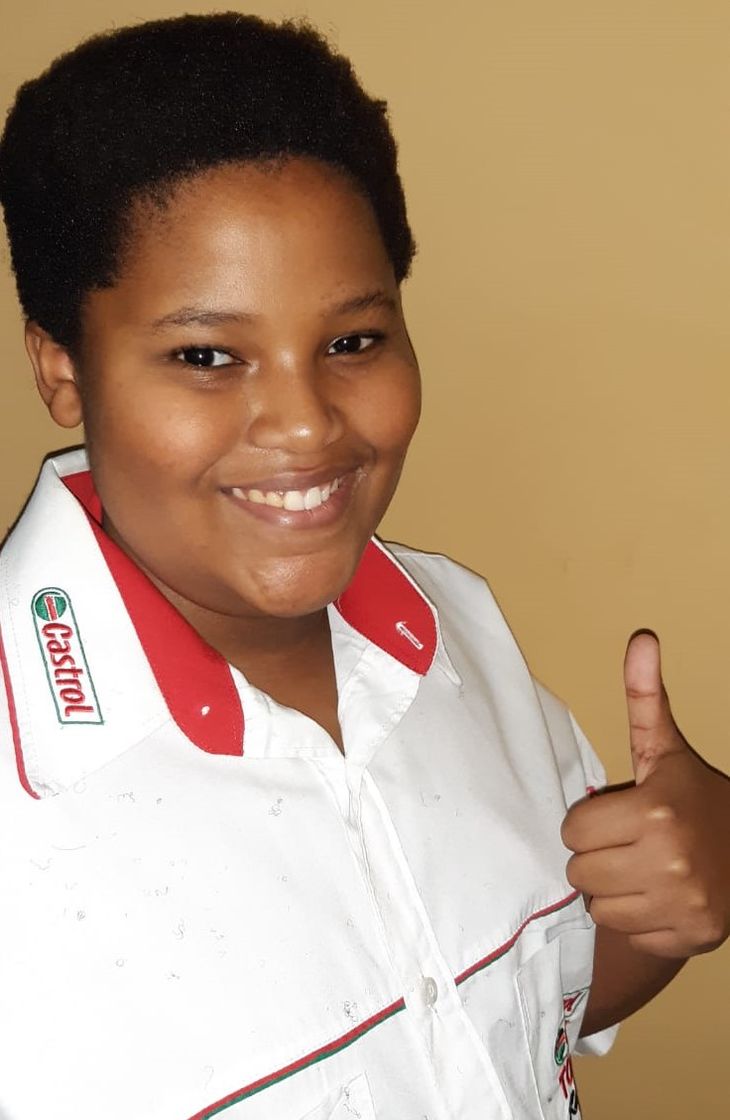 Junior McColl (12) is now officially backed by Atk Arena and is set to shake things up substantially for the 2021 season.
The term "strength of schedule" refers to the depth of talent in a given sporting code. Locally, we see the phenomenon reveal itself in our World Cup winning Springboks. Sim racing sees many drivers from all over the world compete against each other, all of which have unlimited track time and virtual budgets. The talent pool is deep, but there will always be special bubbles that rise to the surface.
Sim-racing will run parallel to, but never replace, real-world racing. But, considering how insanely expensive even a brief motorsport career can be, it's become a very viable alternative to those who wouldn't stand much of a chance of benchmarking themselves against their peers on race tracks, at least not in a sustained manner. In a post lockdown world, motorsport fans have something to cheer about: sim-racing has given everyone with reasonable means and distinguished talent a chance to succeed in the virtual world.
Related content
What could bakkies be like in 2025?