South Africa's largest automotive retail group has launched motus.cars, which lists all the new, demo and pre-owned cars, available from its 246 dealerships countrywide at a single, online location. What's more, the brand-new portal includes various services and calculators to help buyers make the best-informed purchasing decisions...
PARTNERED CONTENT
motus.cars significantly simplifies vehicle buyers' online shopping experiences. All the listed vehicles (including commercial vehicles, motorcycles and more than 10 000 dealer-certified pre-owned cars) are owned by the Motus Group, making it a safe place to shop for your next wheels.

What is Motus?
The name Motus might be new but it comes with heritage. Previously known as Imperial, which was established in 1948, the Motus group incorporates dealerships that represent 26 respective vehicle brands in the market. Suffice to say it's a trusted retail brand in South Africa.
With the rebranding of Imperial to Motus in 2018, the new firm's business interests were consolidated to create an automotive retail group with a countrywide dealer footprint; motus.cars is the culmination of the rebrand that's been rolled out over the past 2 years.
"The world is changing and the way people buy cars is continuously changing too. The launch of motus.cars is an investment in future-proofing our business while offering customers a safe and convenient way to buy their next car, SUV and bakkie" says Osman Arbee, Motus Group's CEO.
In an industry-first for an automotive dealer group, motus.cars offers consumers everything they should need in order to make best-informed vehicle purchasing decisions in a simple, safe, and convenient manner in one place. Once interested buyers have decided what they'd like to buy and initial contact has been made, the next step can be taken, such as arranging a test drive at a convenient Motus dealer or applying for vehicle finance.
"motus.cars is the first automotive retail group to launch a true, online brand in its totality," adds Corné Venter, the chief executive of Motus Retail and Rental SA division.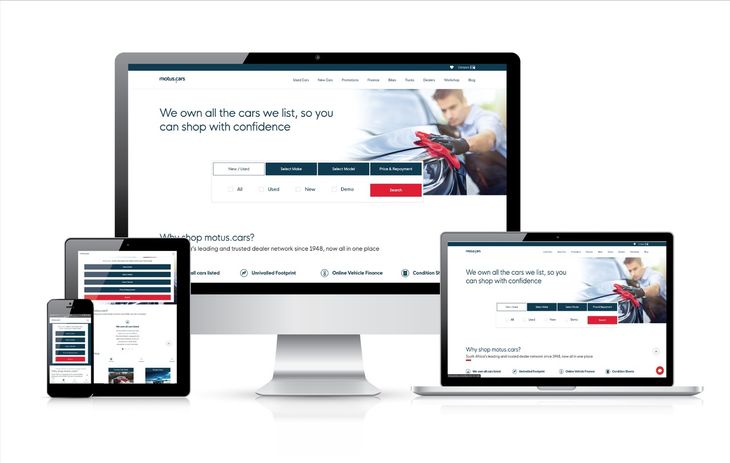 A new site for a changing market
In a rapidly changing market, automotive retailers need to adapt to a new way of selling cars. Prospective buyers used to visit multiple dealerships when shopping for a car, but lately, would-be purchasers tend to visit one or two showrooms, but conduct most of their car research online…
According to Motus' data, more than 75% of its customers start their car buying journey online and more than 50% of all Motus Group car sales originate from an online platform.
Shopping for a vehicle no longer needs to be limited to customers' local areas. They can shop a wide variety of vehicles on motus.cars, which are available at Motus dealerships across South Africa and have their chosen vehicle delivered anywhere in South Africa.

Assured quality of used vehicles
All pre-owned cars listed on motus.cars undergo a stringent quality control process, which verifies histories and eliminates the chances of any stolen or rebuilt vehicles being offered for sale. A comprehensive used-car inspection report is available on selected used cars that ensures that customers are spared unwelcome surprises post-purchase.
motus.cars also stocks ex-rental vehicles, giving customers the opportunity to take advantage of this large volume of pre-owned stock. The inventory includes a vast variety of quality budget cars and the majority of vehicles less than years old, which means mileages are reasonable; in many cases, a service or maintenance plan is still in effect.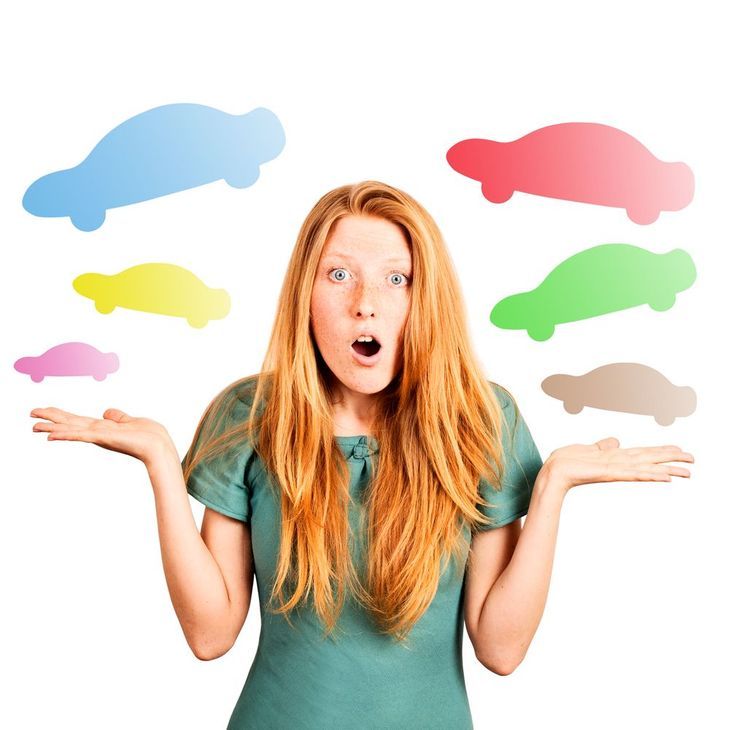 Shop for new and used simultaneously
motus.cars offers buyers information about new vehicles from all brands in one place, which eliminates the need to visit various manufacturers' websites; the models that are of interest can be compared with each other using various comparison tools and filters.
Details of as many as 255 new-car models are available, with detailed visuals of the cars' exterior and interior, specifications and standard features. Shoppers often start their car buying journey thinking about a new car and then migrate towards a demo or used car when comparing different cars. This is only possible on a website where visitors can compare new, used and demo vehicles across various brands, all on one screen.
The search box on the motus.cars homepage allows visitors to start with a broad vehicle search before using the 13 additional filters (including, but not limited to, province, body type, price, colour, features, transmission, and fuel type) to refine their search.
Users can add cars to their Favourites, which makes browsing easier when narrowing their search. This is an example of functionality that shoppers have become accustomed to when shopping online. The static menu bar at the bottom of the mobile screen, for example, allows quick links to popular search results on the website, while filter buttons and sliders were designed to simplify the use of filters.
Various ways to make an enquiry
Enquiring about a car on motus.cars is easy thanks to 4 contact methods. Car shoppers can choose their preferred channel from an enquiry form, a WhatsApp chat, a phone call or a please-call-me request. Or ask the Live Chat agent to connect them directly with the selling Motus dealer.
Live Chat agents are able to assist visitors in real-time by answering any questions relating to their vehicle needs and wants and will aid in narrowing down their vehicle options in line with their requirements and budget limitations. They are also able to assist visitors by answering any questions relating to all factors of buying a car, the finance documents required and vehicle specifications.

Helpful online tools
To help consumers to make the best-informed car-buying decisions, motus.cars further offers prospective car buyers a number of online calculators to help them determine the respective costs of finance and -ownership. Finance applications are sent to all major banks to ensure customers get the best deals in terms of repayments and interest rates.
The vehicle ownership cost calculator may be particularly helpful to first-time buyers, who can calculate the true cost of owning a car and avoid over-reaching their budget. First-time car buyer tips and tools will assist rookie shoppers in their purchasing decision. In addition, a comprehensive Frequently Asked Question section covers questions ranging from website functionality to finance terms and buyer tips.
"motus.cars is ready to meet the needs of consumers whether that is in the new or used market. If the used car business grows further, we are ready for that market. Motus has the stock, the outlets and the staff to meet those demands," Venter concludes.
For existing customers, motus.cars allows for the convenient booking of a service or repair appointment at a franchised dealer of their choice.