In this week's roundup of the news you may need to know, contributor Brent van der Schyff delves into the facelifted Fortuner's unflappable presence atop the sales charts and why "hyper hatches" are a waste of money.
Before I kick off, allow me to introduce myself... Brent van der Schyff – part-time Clubmans racer, full-time braai-argument winner, and I've run a small page called White Knuckle Adventures for the past two years. This, Cars.co.za readers, is the first time I'm getting the opportunity to share the things that mull over inside my head and it's an absolute honour to get onto this platform to share my musings (and, occasionally, rants) with you. I'm just a regular petrolhead, who has a deep passion for driving and then likes to ramble on about it using text as my medium.
Also read: 2020 Toyota Fortuner: 5 Key Changes
Introductions aside, I plucked out the main headlines from the past week and if you're playing in the kid-carting/7-seater family-adventure-car game, you would have noticed that the newly facelifted Toyota Fortuner was released in the Republic. Toyota's utter domination of this segment of the SUV world is absolute – now more than ever – and it's showing no signs of decline either, edging sales numbers in excess of 1 000 units per month with metronomic consistency, which surely covers more than just Toyota's overheads – it keeps the shareholders quite content.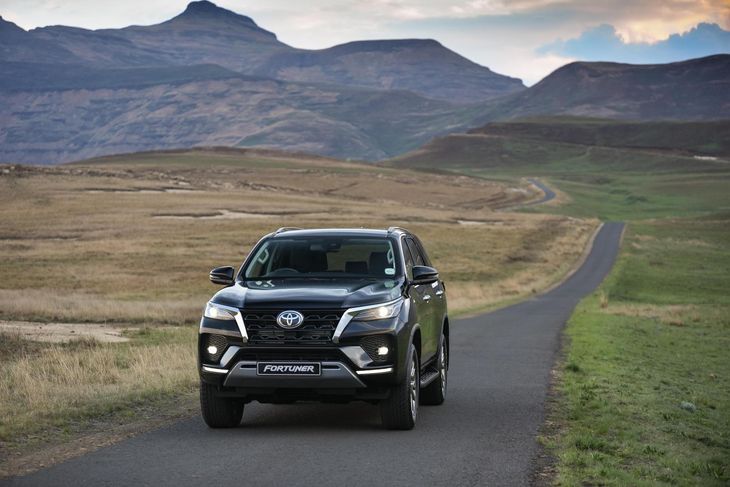 Standing head and shoulders above the competition, the facelifted model is likely only to further cement its place.
It will take a quantum leap in technology and, if we're being brutally honest, a massive own goal from the Japanese manufacturer (even those outward-folding rearmost seats are no more than an awkward installation, not nearly bad enough to be classified "a fail"), for a competitor to have any hope of eating into the Fortuner's market share. The numbers don't lie (they never do). Grossing these types of stats tells a tale of a happy customer base who will keep coming back. "Improved overall performance" and "a design upgrade" sum up the amendments and a sign that dominance is being asserted. Ford, Isuzu and Mitsubishi must be wondering what they have to do to unseat the mighty Fortuner. Bravo Toyota.
About this 'hyper hatch' thing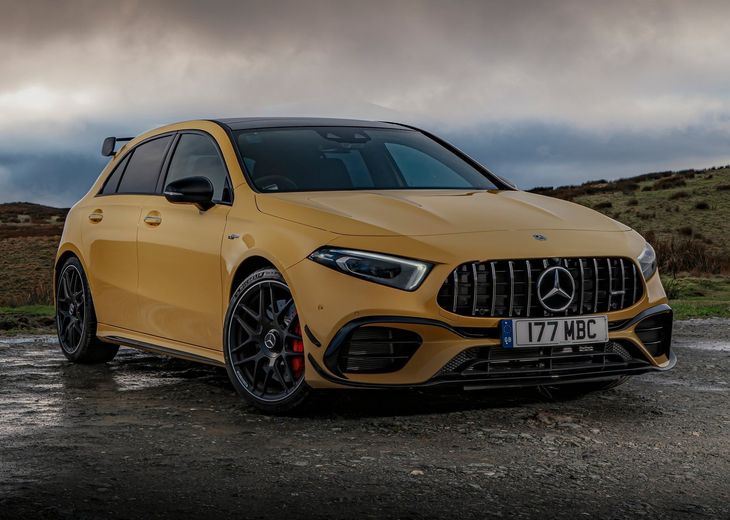 The modern hyper hatch, is it really necessary?
Now there's a crazy term if ever there was one. Hatches shouldn't be hyper at all. From my point of view, well, we've lost our way. This convoluted concoction of choice, driven by favourable financial positions and supply and demand has left the everyday motoring enthusiast starved for options.
The Mercedes-AMG A45 S costs R1.2 million. Yes, you read that correctly (no misprint). The upcoming Golf (8) R is slowly falling into the same trap, even if Volkswagen will be offering a "Drift Mode" to appease throngs of well-moneyed boy racers. This is ridiculous and goes against the very essence of what a hot hatch should be. It should be a driver-focused machine with compelling performance, no more. Come on, the pricing of these cars is just crazy and only affordable if you're on the receiving end of a healthy trust fund or are some brilliant IT professional that earns big bucks.
Also read: Will you pay R1 million for a VW Golf 8 R?
In this midst of the madness, hyper hatches and special editions like the Golf GTI TCR, Toyota has brought sense to the chaos – the GR Yaris. After years of competition in the WRC, that source has altered the DNA of a simple Yaris to present the road car that you see today.
It harks back to the '90s, when every hatch had this mechanical element that captured hearts and taught us the meaning of steering feel. There weren't myriad drive modes or transmission settings; you simply got in and "put foot". We learned to slap-shift, flat-shift and even heel-and-toe, a lost art with all this rev-matching that does it for you now. I miss it. Before you sharpen your pitchforks and light your torches, here's my disclaimer...
I do concede that automotive technology progresses inexorably and that's why the A45, TCR and Megane RS Trophy have come to be, but we need to something simpler… and purer – a return to driver-focused cars that buck the point-and-shoot trend that we've fallen prey to. The people don't know that they need it, but I know what's good for them. The GR Yaris is manual, turbocharged, four-wheel-drive and with rally heritage and a label attached to it that reads "homologation special"; 5 visceral attributes that scream "unabashed driver-focused car". What's NOT to froth over?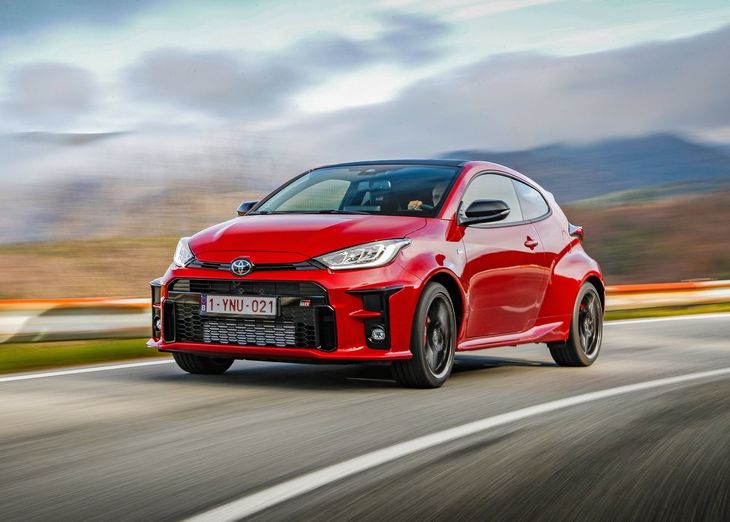 The world needs an analogue car again with authentic 'homologation special' branding on it.
And, if history plays out again, Toyota has proven that it knows a thing or two about building small-pot bangers. Just think back to the original Starlet and the exploits of the 4AGE platform that the RunX and RSI shared. These bulletproof small-capacity motors proved themselves to be insanely capable. Who knows? Perhaps this is the auto messiah coming to dethrone the GTI as the new 21st-century hot hatch benchmark, ending 46 years of VW domination. That'd sure snuff out the candles on the 50-year birthday celebrations in Wolfsburg; it may even cause a few street riots.
The reason why this is a big deal
If you weren't aware of how research and development departments work, current trends have manufacturers going one of two ways…backing full EV programmes or smaller more efficient combustion engines. Toyota's opting for the 2nd option and it's keeping the hopes and dreams of every petrolhead alive (admittedly they do have hybrids too). Essentially the school fees for entering the WRC have gone up this year and, as a result, Toyota had to produce a car it would probably wouldn't otherwise. Yes, that's correct, you basically have your own rally car for the road. That's big.
Also read: Toyota GR Yaris (2021) International Launch Review
How refreshing would it be if the GR Yaris came to market in South Africa at a reasonable price? Imagine, that like the glory days of the mid-'80s and early '90s, Toyota would have a rival to the Golf GTI. I can't wait to drive it, so Toyota, please get cracking and send me those keys already.