In this week's roundup of the news you may need to know, contributor Brent van der Schyff delves into why Nurburgring lap times don't matter, how Mini has fooled us all and how he's salivating over the prospect of the next-generation Subaru BRZ/Toyota 86.
In case you were napping during the week, the Mercedes-AMG Black GT Black Series is now officially the fastest production car to lap the Nürburgring. A benchmark Nordschleife lap time has turned into THE yardstick for any fast road-going car, be it a hatchback, minibus or sportscar. It's nothing less than flagrant OEM one-upmanship... Ferrari's Pista, McLaren's 720s, Lamborghini's SVJ and most recently, Porsche and their ridiculously quick GT2 RS have all fallen prey to this. Sure, there's solid merit in the endeavour (apart from generating marketing razzmatazz and viral content) – track-testing can lead to improved vehicle dynamics, but from my perspective, Nürburgring lap-record attempts are silly. Here's why.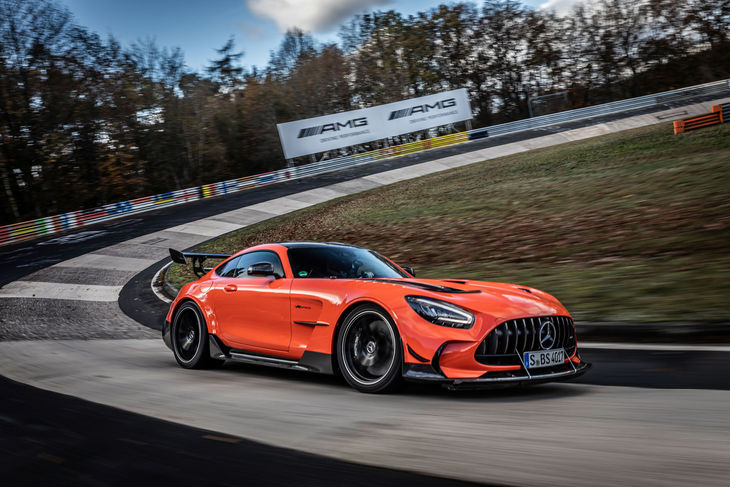 The iconic Nurburgring circuit has long been the place for manufacturers to see who can go the fastest.
Track conditions can differ and change at any time; in fact, they are never perfect (optimal). You only have to consider last week's Formula 1 race in Istanbul as a fine example. The times from the first session of free practice to the second, both held in dry conditions, were worlds apart. Once the track became a lot grippier in 2nd practice, the cars' lap times improved by 6 seconds purely due to track evolution. That is around a 5.3-km circuit.
Extrapolate those factors over the 'Ring's 20.83-km distance and you'll quickly see how things can vary. The schizophrenic nature of a racetrack, although indicative of potential, is seldomly a fair platform to test outright pace, let alone on the public road that is the "Green hell". Nürburgring lap record attempts have just become a novel thing to do in the pot-hunting game. The solution: get all the cars together, regulated by a body representing the consumer (preferably men with grey beards, long white coats and holding clipboards) to ensure matching conditions, no trickery e.g. boost fiddling (not accusing you, Mercedes), all cars on the same set of rubber, a controlled circuit that has been sufficiently rubbered in on a lovely summer's day at the coast (not to mention a controlled fuel load) and then we'll see who can really "wee the furthest".
Also read: Mercedes-AMG GT Black Series Claims Ring Record
Even more power!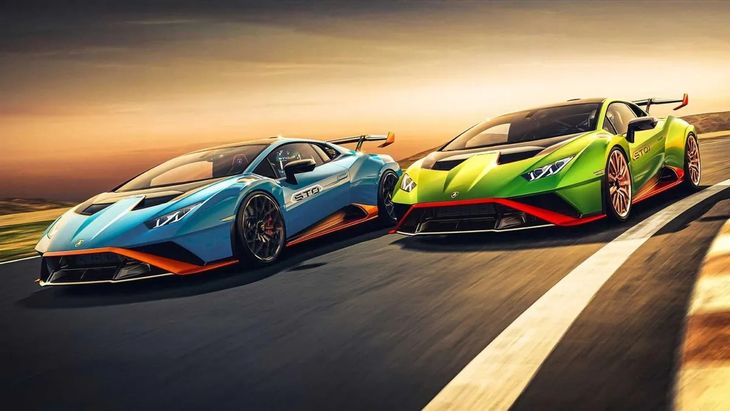 We're getting to that point in the Huracan life-cycle where every model is a special edition.
Sticking to the horsepower game, Lamborghini lifted the veil on their latest derangement of a beastly car (call the Pope), labelled the STO (which does sound a bit like a disease that visits once a year). As much as I hate the use of the generic word "bonkers" (Car guys really need to expand the vocabulary here) it IS exactly that. STO is short for Super Trofeo Omologata. Say that after a couple of Negronis and things could get messy. And yes, the Bolognese locals have ensured that it's more powerful and lighter than the EVO and the Performante. We all see where this is going…a Nürburgring lap record attempt. Oh boy. What have we created? Facepalm. At least with this one, there's a big old bolshy V10 in the back to kick up a ruckus. Lamborghini is, after all, one of the last manufacturers to still back the dying breed of the V10. Even the Pope has one.
Also read: Lamborghini Reveals Huracan STO
We see what you did, Mini

Mini's latest Countryman has just arrived in SA.
Let's turn the horsepower down a bit. Okay, a lot. The latest iteration of the Mini Countryman has been launched in the Republic. I feel obliged to point out the trickery that has played out since BMW bought the "little" brand and modernised it for 21st-century tastes. Fair play, BMW. In slow increments, these cars have become progressively larger and more purpose-built for the consumer. It must be warranted as there's demand turning the Countryman into the "mom car" of choice. As a Mini disciple (I still own my first car… a classic Mini Clubman) and as big as they've become and as far removed from the original MINI as it is, I'm okay with it. There will also be a 225 kW JCW flagship variant so guess it's off to the Nürburgring.
Also read: Mini Countryman (2021) Launch Review
The driver's choice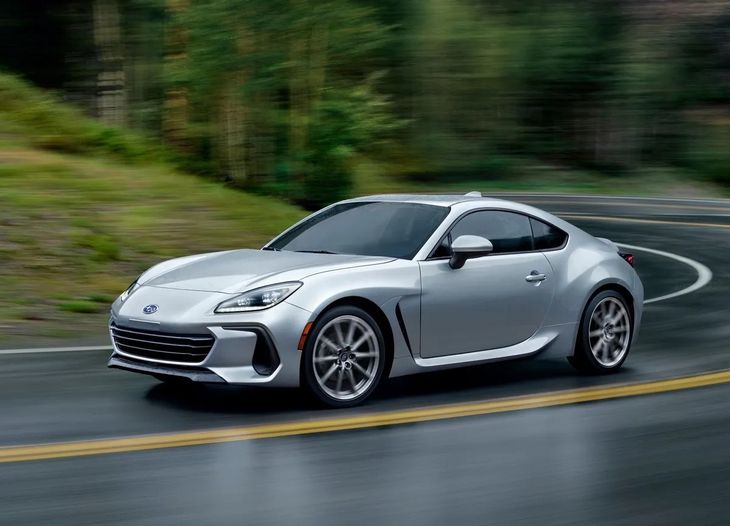 New BRZ packs more power and more torque. Enough to quiet the haters?
The new Subaru BRZ is only being launched in America (for now), but it's an important development. Why? The (GT) 86 connection; the BRZ shares its platform with the Toyota and the new version of the latter will almost certainly be available in Mzansi in future. Now, you get 2 types of petrolheads: Those who'll valiantly defend the cars' flat-4 engine 'till the last person switches the lights off and those that well… cannot stand them.
Let's zoom in on the haters' arguments. Reliability issues of the boxer engine (but that rorty sound, though) and the general performance levels of the naturally aspirated mill are anything but overwhelming. But with this new model, the Shibuya-based firm seems to have answered the power question: 23 more kWs and 45 more Nm is a serious blip on the radar. Off to the 'Ring! And with what Toyota is doing these days ala GR Supra and GR Yaris, this is something to watch out for. Why is this a big deal? The BRZ/86 is an affordable gateway to rear-wheel-drive manual fun, a platform that has waned in an era of turbocharging, flappy paddles and AWD. The newcomer/s may even beat a Polo GTI in a sprint at the Reef... maybe.
Also read: 2022 Subaru BRZ Unveiled
The SUV endgame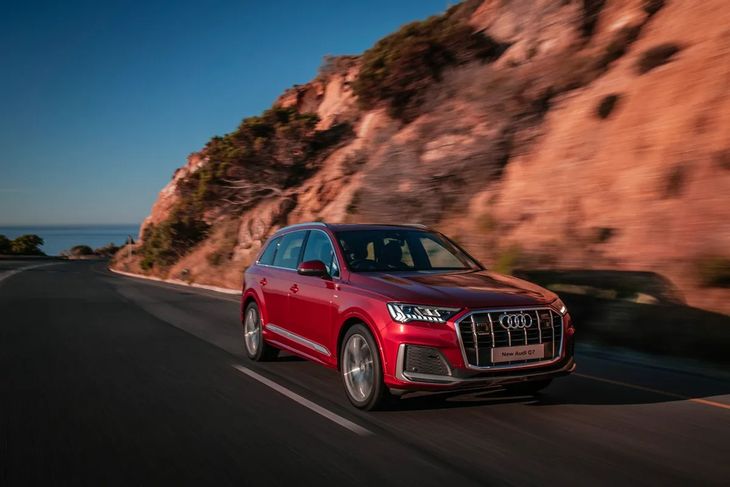 Spot the author, hidden behind the huge SUV's A-pillar.
Speaking of which, Audi Q7, pssst, don't tell anyone, but I got to drive it before the local launch. If you zoom in closely on Audi SA's press images, you'll see me giving my best trying-to-stay-cool-behind-the-wheel look. And I need to confess that the Premium SUV has evolved into quite the refined powerhouse. You can't fault it. Performance has improved, refinement is at an all-time high and that's what the market's craving.
The lofty price tags of these luxury behemoths do make me wince, however. Part of me still loathes the fact that driver-focused cars make up such a small part of the market. Just look at the endless derivatives of SUVs that are on offer in comparison to performance cars and I'm not talking about the X-Men versions of these SUVs (like the upcoming SQ7 version that packs 900 Nm). Oh no, not another Nürburgring lap record attempt!
Also read: Audi Q7 (2020) Launch Review
Closing comment:
SUVs are engineered to dull (if not eliminate) the visceral connection between a driver, their car and the road. But WHY? I understand that as you grow older, you factor in things like back pain in your decision-making criteria/want a more comfortable ride, but petrolheads, who enjoy a dash of a speed don't quite understand that there's a large part of the market that doesn't. I shudder to think I have those in my circle, but it is the truth.